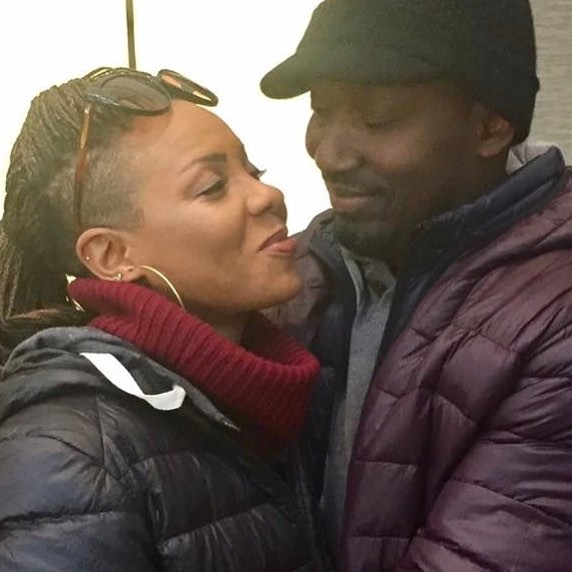 Legendary rapper MC Lyte posted the above photo on her Instagram page hugged up with her new love and set the internet on fire. For many years, the rapper has successfully kept her relationship status out of the public. Some speculated that the rapper was playing for the other team and she never said anything to dispel those rumors until recently.
She posted the following message to her fans:
What can I say, except thank you Lord!! It's been a long time, this singe life, and I thank you all for your prayers and kind words of hope. God has sent me true love. For all of you waiting on LOVE- don't give up – keep God first and he will see that you meet your match. #godisall
She hasn't revealed her boyfriend's name yet but it seems she has decided to share some of her private life with the world so its only a matter of time.
In an interview with DJ Vlad, she addressed comments Tyler the Creator made about her in a song, "Let's get it poppin' like MC Lyte around some d*kes."
Congrats MC Lyte on your newfound love.
Comments
comments
Category: Latest Hip Hop News, Talk of the Town