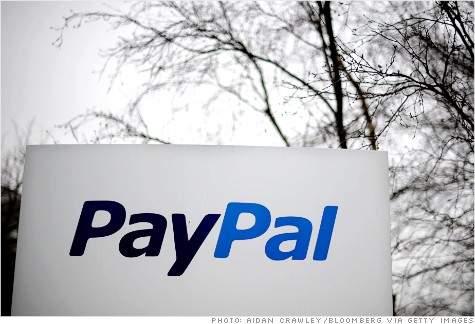 PayPal appears to be feeling the pressure from rivals in the newly hot payment space, as the company is being forced to cut 445 jobs in a major product restructuring.
The Ebay owned company announced on Monday in a press release about the cut, but didn't go into deep specifics about the restructuring plan, which is meant "to simplify and speed up how products are developed." Nine PayPal product groups will be streamlined into "a single, more agile organization.
About 325 full-time PayPal employees will be fired, mainly in the product and tech sectors. They were told Monday of the layoffs. PayPal is also cutting contracts with about 120 contractors.The 325 full-time employees being cut represent 2.5% of PayPal's full-time workforce of about 13,000.PayPal's parent company, eBay will take a $15 million charge in the fourth quarter for the job cuts.
PayPal's biggest competitor Square, a service backed by Twitter co-founder Jack Dorsey seems to be taking a big bite out of PayPals market share. Square lets small businesses swipe credit cards through a tiny device that attaches to a phone, in exchange for one flat fee of $275 per month, or 2.75% per swipe.
PayPal offers a similar card reader that charges 2.7% per swipe. Online transactions range from 2.2% to 2.9%, depending on how big the merchant is, plus 30 cents per swipe.
Hip Hop Enquirer  Magazine|Follow us on twitter@hiphopenquirer
Comments
comments
Category: Latest Hip Hop News, Media Gallery, Technology