Two of Philadelphia's most talented rappers have the twitter streets hot with their ongoing beef continuing to escalate via twitter. This surprising beef started when Meek Mill offered up 100K to witness Murder Mook and Cassidy battle each other. Meek made claims that his tweet was taken out of context, but fans ran with the words on social networks across the globe.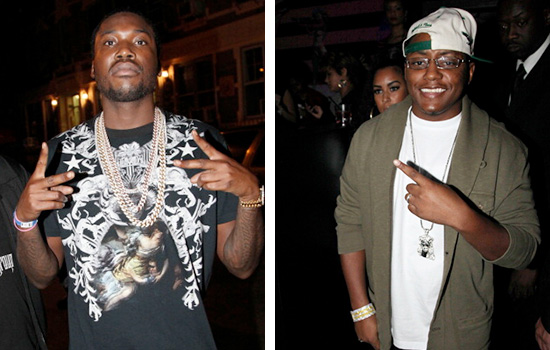 Apparently, fan's weren't the only ones who misunderstood Meek's tweets, several rappers did also, including Cassidy.
Just this morning (November 15), Meek Mill and Cassidy exchanged some harsh insults with one another on twitter, both promising their fans new music in the future.
"I been popping for over a decade! Ni**as get 1 year in and get carried away. I paved the way for these dudes. Ni**as is scared," Cassidy tweeted.
Check out the rest of the tweets below.
Hip Hop Enquirer Magazine | Follow us @hiphopenquirer
Comments
comments
Category: Latest Hip Hop News, Media Gallery, Talk of the Town