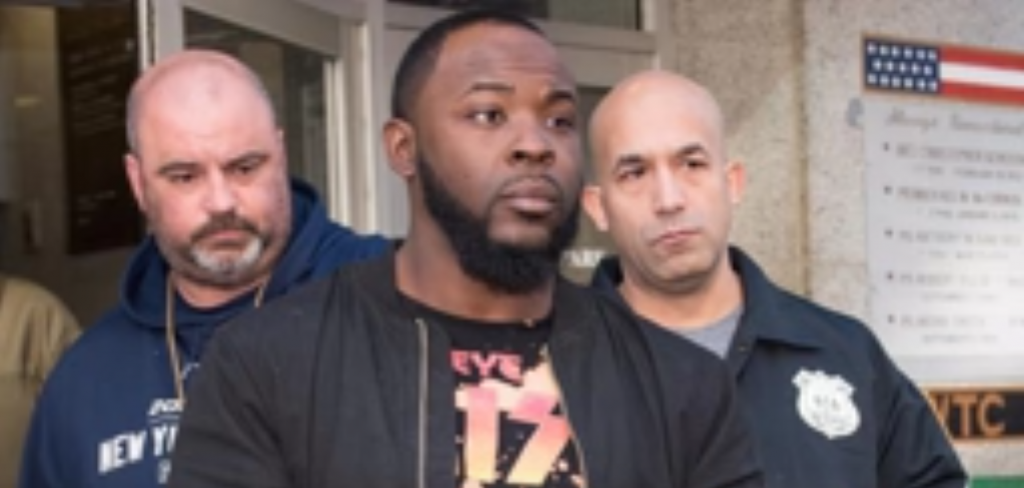 The infamous shooting incident that occurred in New York City's Irving Plaza nightclub inside of the green room for a concert that rapper TI was headlining erupted in violence as shots rang out sending a crowd of concertgoers running for their lives.
It now appears that a long standing beef between Daryl Campbell aka Taxstone, a popular podcast host and Roland Collins aka rapper Troy Ave had issues stemming from Taxstone discrediting Troy Ave's hip hop career, essential calling him a fake rapper. In a video that has been widely circulated over the Internet shows Troy Ave running from a room inside the nightclub firing shots at Taxstone who could not be seen in the video footage. Police initially believed Troy Ave was the aggressor however various witness statements and Troy Ave's claim of self-defense proved otherwise.
In a federal complaint, law enforcement allege that Campbell's DNA was on the gun that was used by Troy Ave which was recovered in the vehicle used to transport Troy Ave to the hospital the night of the shooting. This evidence proves that Troy Ave wasn't the only person handling the weapon that night and that unless Taxstone can provided a plausible explanation as to how his DNA ended on the same firearm, he will likely be charged with the murder of Troy Ave's best friend and bodyguard Ronald McPhatter who was shot in the chest while inside the green room.
Last month rapper Troy Ave was shot twice while sitting inside his red Maserati on Linden Blvd and 91st in Brooklyn. Police also believe this shooting might be linked to the Irving Place shooting as well. Troy Ave is currently recovering from those injuries. Taxstone is credited with helping launch the career of Bobby Shmurda who is currently serving an 7-year prison stint for weapons possession.
The moral of this developing story is, the hip hop police is watching.
Comments
comments
Category: Latest Hip Hop News, Talk of the Town