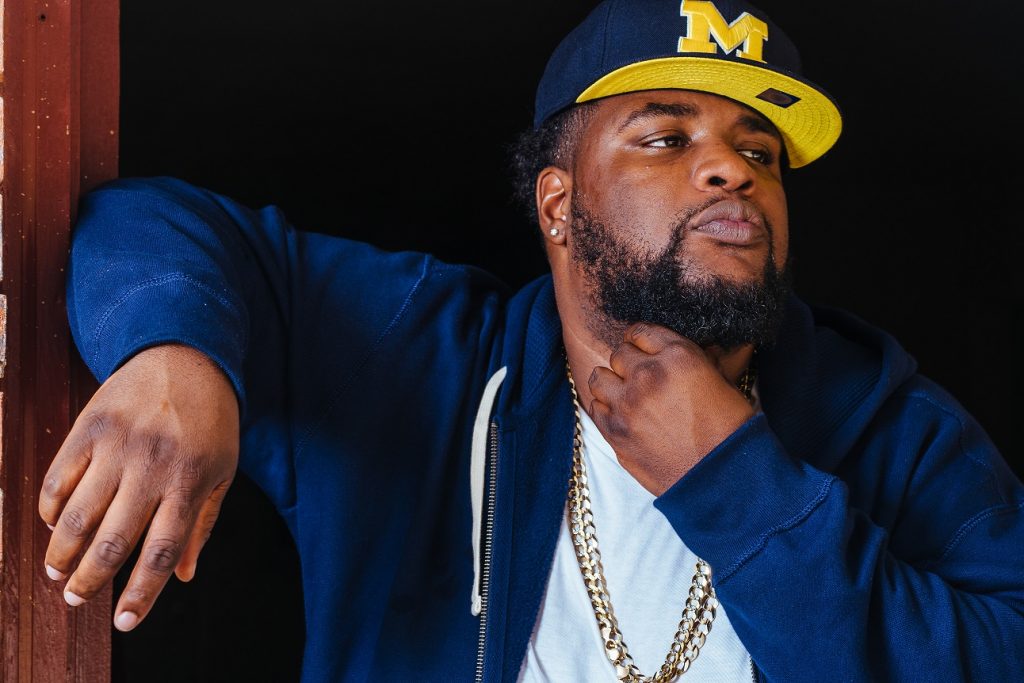 Words by C. Jordan
Italian scholar Francesco Petrarch said, "It is more honorable to rise to a throne than to be born to one." If those ancient words hold any truth, producer The Honorable C Note has done more than live up to his prophetic moniker, becoming the go to hit maker of hip hop with ten singles on radio during summer 2016. C Note's signature aggressive tracks have become a soundtrack for urban radio with singles on the summer's hottest and most controversial rap stars including Gucci Mane, Asap Ferg, Lil Wayne and Rick Ross just to name a few.
Like many before him C Note's overnight success translates to over a decade of hard work in the booth and long hours studying intangible science behind hip hop. The BMI producer attributes his work ethic to trying to live up to the footsteps of musical mentors like Just Blaze and Kanye West. That work ethic resulted in a 2016 surrounded with names like Asap Rocky, Diddy, K Camp, Pusha T and more leading up to the summer. C Note's strategy has been to study each artist he works with to give them his signature sound in a format that fits their artistry. "This summer has been great but I feel like there is more to be done, the best is yet to come," he says.
C Note's discography received a jumpstart over the summer with the following hip hop releases; Young Dolph feat. T.I. "Foreva", Kodak Black "Can I", Migos, "Say Sum", Mod Sun "Gucci Nail", Asap Ferg ft Future "New Level", 2 Chainz ft. Lil Wayne "Smells Like Money", Yo Gotti, "Hunnid", Meek Mills "Way Up", Gucci Mane ft. Rick Ross "Money Machine, and Travis Scott's "Way Back". In addition to radio placements, C Note secured two placements on FOX's monster hit 'Empire' by way of breakout artist Bre-Z.
"My sound that I've been developing is catching and I'm happy people are starting to recognize it. That's dope," C Note responds when questioned about his recent success. Logging ten rap singles released
in three months
may prove a hefty feat to top, but the Honorable C Note believes he is just hitting his stride. "I'm not even thinking about the past, there is so much we have in the pipeline looking towards the future. I'm not even thinking about what people are listening to right now, I'm on what's coming out four, five months, even a year from now," C Note says. He is also focused on a team of producers he is mentoring, titled the Honorable Court. "I wanted to build a team that works hard and produces good music. Just simple, that's the blueprint."
"It's really at a place where if you're a hip hop artist trying to reach the streets, you need a record from The Honorable C Note," says manager Ron "Tricky" Montgomery.
Follow us on twitter/Instagram/Facebook: Hiphopenquirer
Comments
comments
Category: Media Gallery