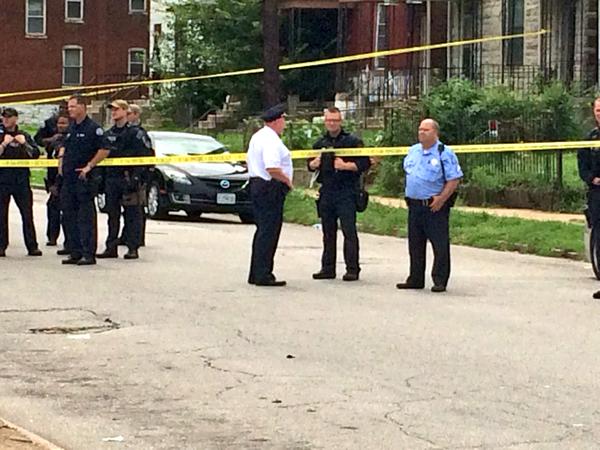 Another day in St. Louis ends with police fatally shooting a black teenager. Officers shot and killed 18-year old Mansur Ball-Bey while executing a search warrant. The shooting has drawn protesters chanting 'Black Lives Matter', this of course is near the same city just after Micheal Brown was murdered so the tensions and emotions run high in St. Louis.
St. Louis Police Chief Sam Dotson said the shooting occurred after two black men ran out the backdoor of a house that was targeted with a search warrant. The police say they ordered them to stop in the alley when Ball-Bey pointed a gun at officers who fired four shots at him, thus leaving him dead. The second suspect escaped and is still on the run.
Dotson did not say what the search warrant was for. Many people came to protest in front of the house, when SWAT was called to make them disperse. A majority of protesters were already marching for the anniversary of Kajieme Powell. Powell was another black man killed by police when they said he was coming at them with a knife, video surfaced of his murder showing a clear distance between him and police. His death is still being investigate by a circuit attorney if the lethal force was necessary.
The timing of this could not be any worst and as more facts and possibly witnesses come out to speak, the picture of what exactly happened can become more clear.
Follow us on twitter@hiphopenquirer
Comments
comments
Category: Crime Stories, Legal, Politics