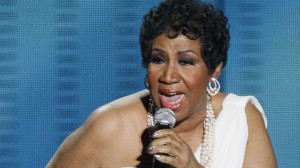 Everyone has a right to change their mind and the R. E. S. P. E. C. T singer exercised her right when she told her long time beau she didn't want to walk the aisle with him.
"Will and I have decided we were moving a little too fast, and there were a number of things that had not been thought through thoroughly," she said.
"There will be no wedding at this time," her statement read.
[kkytv id="_DZ3_obMXwU"]
Franklin, 69, and Wilkerson were planning to wed in June or July. The singer has been married twice before.
She added that she and Wilkerson would not comment on their decision any further "because of the very personal and sensitive nature of it".
"We appreciate all of the many well wishes from friends."
The singer returned to performing in May last year after being admitted to hospital for an undisclosed ailment.
Follow us on twitter by clicking here
Comments
comments
Category: Latest Hip Hop News, Media Gallery, Talk of the Town