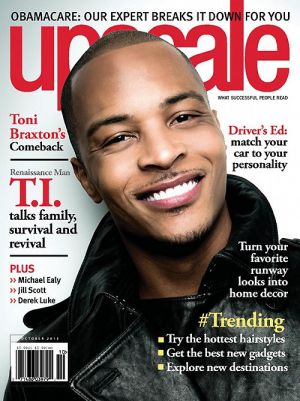 The sun has been shining bright on this Atlanta Rapper Clifford "T.I" Harris; there is nothing that can hold him down. Except for his Wife Tiny; she has held him down through thick and thin. By the way CONGRATS to T.I and Tiny tying the knot!
There are a lot of things T.I can be thankful about Another thing to celebrate is T.I's recent cover on Upscale Magazine. T.I has always done it big "Big things poppin' and little things stoppin" and he has never lied.
If you have yet to check out his Summer Blockbuster "Takers" be sure to do so!
Source: Rap Radar
Comments
comments
Category: Archives, Interviews, Latest Hip Hop News