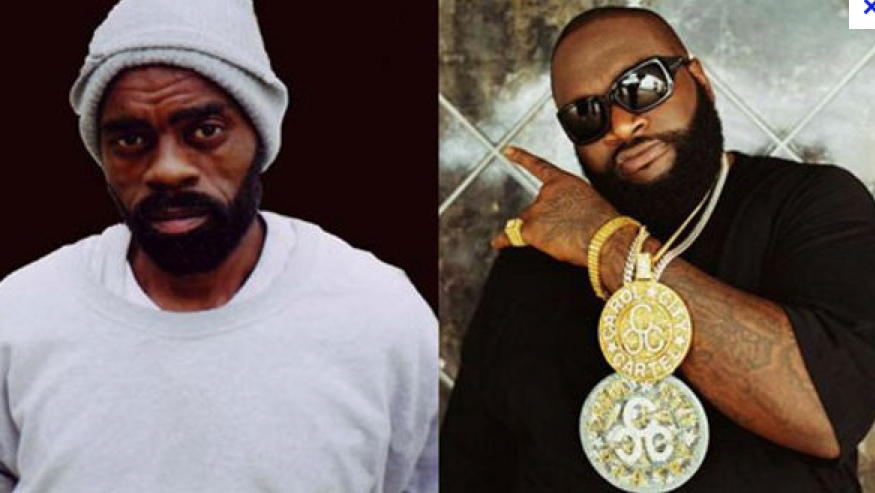 Miami MC Rick Ross can keep his rap alias says an L.A. County Superior Court judge after dismissing "Freeway" Ricky Ross trademark infringement lawsuit filed to the tune of $10 million.  Freeway alleged that Rick Ross stole his name and identity and moved the court to stop the sale of Ross' Teflon Don album.  In an earlier federal suit, the court ruled that Freeway could not have legal rights to his name because the name became popular due to the illegal activity of drug trafficking, and could not establish secondary meaning to consumers beyond his criminal notoriety.
The name battle may not over for rapper Rick Ross.  New York mobster, John "Teflon Don" Gotti's family is not happy with the use of the late mob boss' nickname by Ross.  The family believes that Ross should have sought permission to use the moniker.  Rick Ross' original rap alias was Teflon Don and has stated that the Teflon Don title has personal significance to him.  Unfortunately, Gotti's family has made no attempt to register the Teflon Don name or use it in commerce, two requirements needed to assert federal rights in a trademark.  On the other hand, Rapper Teflon Don, born Donald Askey Jr. filed a lawsuit on August 29, 2011, against Ross, DJ Khaled, Def Jam Recordings and Universal Music Group, Slip-N-Slide Records and Maybach Music Group alleging, among other things, trademark mark infringement and unfair competition.  Askey filed to protect the Teflon Don name on December 6, 2011.
The use of well-known names seems to be a consistent pattern of Ross' business strategy as seen by his use of the now discontinued Maybach luxury car brand as the name of his Maybach Music Group.  At least for now, Ross can continue to expand his rights in and to the RICK ROSS alias.  As discussed in the article MOVING BEYOND THE MUSIC: Creating and Protecting the Artist's Brand, there are numerous pitfalls in using the names of existing brands as stage or business names.  We will further expound on this in an upcoming 3-part series on Entertainment and Branding.
Follow us on twitter @hiphopenqmag
Comments
comments
Category: Feature, Latest Hip Hop News, Talk of the Town