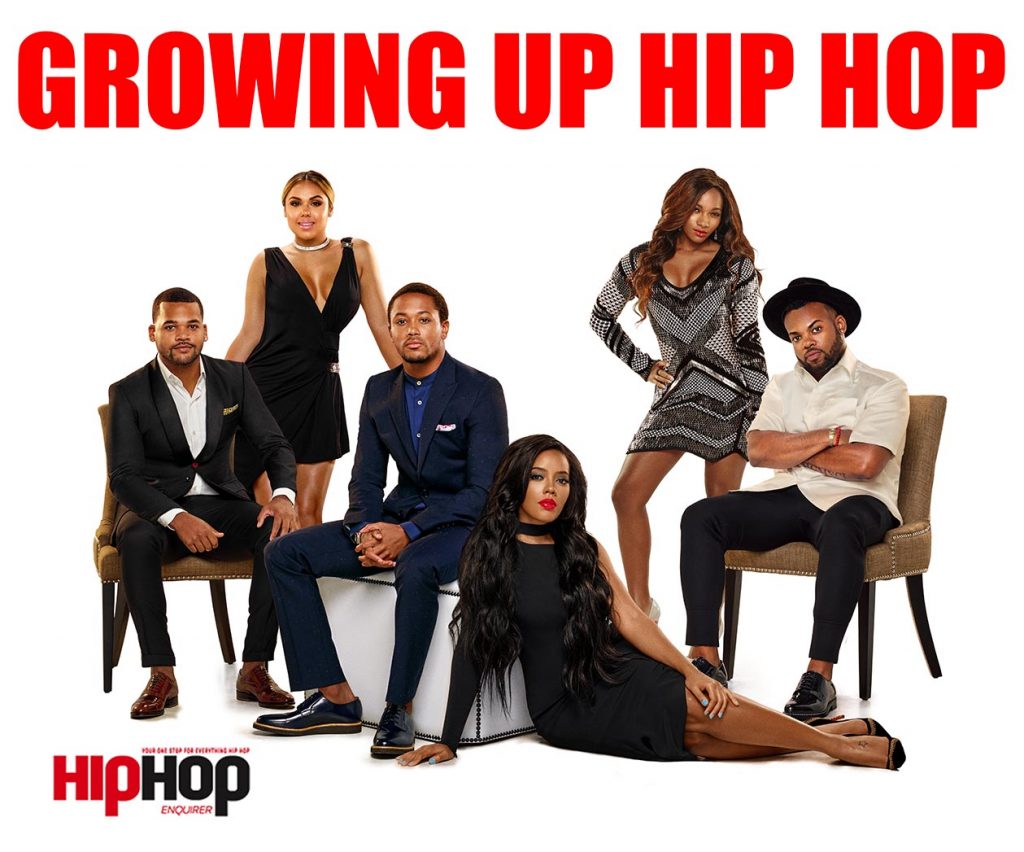 Tuesday evening the cast of Growing Up Hip-Hop gathered for WE Tv's red carpet event in Atlanta, GA. The premiere shadows the careers behind six descendants of hip-hop royalty (Master P., Rev. Run, Sandra Denton aka Pepa of Salt and Pepa, James Debarge, Damon Dash, and Jam Master J)
Faced with upholding the legacies of their parents and growing up in the industry, Angela Simmons, Romeo Miller, Damon "Boogie" Dash, Kristina Debarge, TJ Mizell and Egypt Criss each struggle with personal business ventures, finding love and creating their own career paths aside from their parents.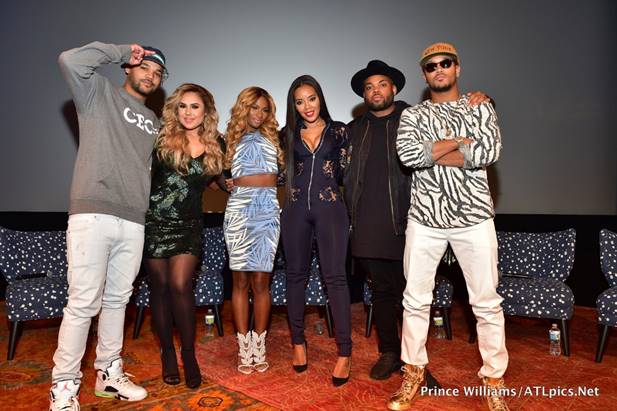 The screening for the unscripted series was premiered at SCADShow, followed by a Q&A — moderated by multimedia personality Ebony Steele. Afterwards, guests joined the cast at Whiskey Park for a lively after-party featuring music by DJ Mars and Mizell.
The season kicks off by uniting the millennials for Boogie's art gallery while Angela prepares for the debut of her faux fur fashion line demanding support from fellow GUHH cast members.
Kristina comes forth about personal issues of not being able to see her incarcerated father James Debarge.
TJ Mizell explores his craft as a DJ, following in his father Jam Master Jay's footsteps who was murdered in Queens, NY back in 2001. His killer has never been caught.
Egypt, is getting her feet wet with her music and acting career mom-managed by her mother Pepa of Salt-N-Pepa.
Romeo faces the pressure of getting ready to take over Master P's No Limit's label while getting comfortable in a new relationship with his girlfriend Toneata. He also shows vast concern for Angela's love life and work ethic.
The premiere episode has Angela receiving a very bizarre gift at her Beverly Hills condo prompting her famous dad Rev Run to suggest that she should cancel her fashion show. What happens next is like a scene from The Blair Witch project so fasten your seat belts and be prepared to take a scary ride of your life on Thursday as the season debuts on WeT.
Honey Boo and Family, Porsha Williams, Pepa, Bobby Valentino, Phaedra Parks, Kenya Moore, Mimi Faust, Stevie J, Joseline Hernandez, Mama June, Erica Dixon, Althea Hart, Demetria McKinney, Gocha Hawkins, Dice Dixon, Toya Wright, Monyetta Shaw, Drea Kelly, the casts of "Selling It: In the ATL" and "Cutting It: In the ATL," Shanti Das all came out to celebrate with the GUHH cast, take a look below.
This slideshow requires JavaScript.
Chime in with the Growing Up Hip-Hop exclusive experience by following @GrowingUpHipHop on Twitter and @WeTV on Instagram while hash-tagging #GUHH. Check out photos, deleted scenes, and sneak peeks from the cast and more on www.wetv.com.
Photo Credit: Dennis Byron/Shunte Dennis
Follow us on twitter@hiphopenquirer
Comments
comments
Category: Events, Latest Hip Hop News, Reviews