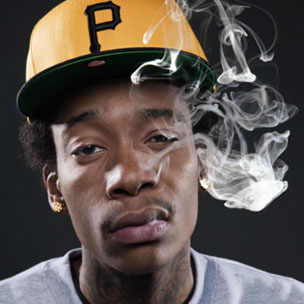 Man, talk about the American Dream. Pittsburgh native and Taylor Gang head honcho, Wiz Khalifa visited his hometown yesterday and the city declared December 12th, 2012 the official "Wiz Khalifa" day in Pittsburgh.
Wiz attended the proclamation ceremony yesterday along with his family, Amber Rose and Councilman William Peduto who stated that "Wiz Khalifa is proud of his Pittsburgh background and takes every opportunity to sing the praises of Pittsburgh around the world".
"I really appreciate it, it means a lot to me. Just being a kid from Pittsburgh and riding the buses, going to school out here. Just loving Pittsburgh so much. Even when I moved around when I was younger, I told people I was from Pittsburgh" said Wiz. "Thank you guys for letting me represent the city."
We see you, Wiz!
Follow us on Twitter: @HipHopEnquirer
Comments
comments
Category: Latest Hip Hop News