Rico Love is one of the premier producer's and songwriters in the game today and has lent his platinum touches on projects from the likes of Beyoncé, Usher, Trey Songz, Wiz Khalifa and Omarion just to name a few.  Recently dropping his new video "Somebody Else," he's now ready to step into the forefront and let the world hear his voice as well. With his debut album Turn The Lights On dropping on May 19, Rico Love checked in with Hip-Hop Enquirer as he discussed his new album and his plans on becoming a respected artist all across the board.
Hip-Hop Enquirer:  You've made a name for yourself behind the scenes, what made you decide to get back on your original path which was to become an artist?
Rico Love:  I feel like it's time and I wanted my voice to be heard.  I was involved in so many different projects that I didn't have control over. You write songs for several artists and produce records and spend time and years working on them. You spend a year working with Kelly Rowland or a year and half working on an Usher or Nelly album and at the end of that it's out of your hands. You write songs and spend time with them and then they may go in a path that's different from what you wanted to do and I feel like I was powerless in that sense.
Hip-Hop Enquirer:  So you wanted to be more involved in the business aspect and the direction of the project too besides being a work for hire?
Rico Love:  You make a good living making hit records and its fun and you enjoy that process but as far as the business side of it I wasn't getting the fair end, I felt like of my worth, so I said I'm not gone wine and pout about it, I'll step out and do my own thing. And when I did it, "They Don't Know" blew up and did very well and then I started touring and people then started accepting me as an artist and I was able to get out here and do my thing.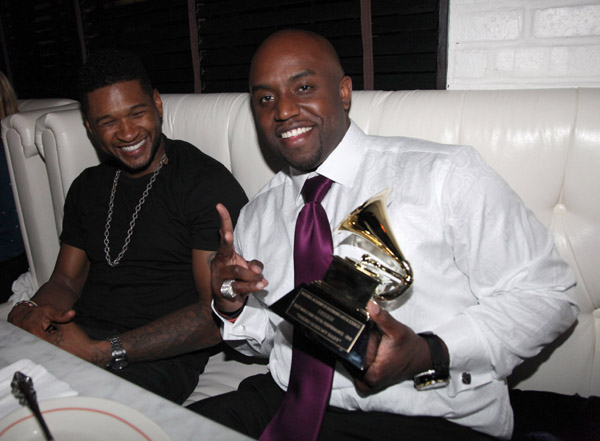 Hip-Hop Enquirer:  You signed to Usher's US Records in 2004 and went on to write hits for him as well like "Daddy's Home" and "There Goes My Baby,"  what's the status of your deal with him?
Rico Love:  I'm no longer signed to Usher. I'm signed to myself as a solo artist to my own label, Division 1 and I have a label deal at Interscope.  Me and Usher are really good friends, one of my best friends and we work together from time to time still though.
Hip-Hop Enquirer:  You and Jimmy Iovine also have a good relationship which led to your 50/50 joint venture deal with your label Division 1 and Interscope.  50 Cent previously stated that Interscope had changed its focus to a headphone label and that music was no longer a priority over there, were there every any reservations about signing with Jimmy's company?
Rico Love:  I haven't talked about headphones in one meeting that I've been too and I think people just say what they want to say. At the end of the day look at Imagine Dragons and the success they've had. Look at Kendrick and School Boy Q…All these acts that's coming out at Interscope are doing extremely well and I don't think you can associate that with headphones.
Hip-Hop Enquirer:  Jimmy has been away from the day-to-day activities for a minute anyway and the infrastructure hasn't come close to cracking.
Rico Love:  Look at the numbers.  Interscope is the number one selling record company right now. So Jimmy Iovine doing some headphone deal outside of that is the same as Puff doing a restaurant or clothing line called Sean Jean.  But what's that mean… back in the day y'all thought Bad Boy was a sweat suit company. It's about venturing off and you should never not embrace somebody for expanding and venturing off. There's no question about what Jimmy Iovine has done at Interscope and how he built that company from Tupac all the way to Gwen Stefani all the way Lady Gaga and to Eminem to 50 Cent and everything… so he should never be questioned for going out and branding and building his company.
Hip-Hop Enquirer:  In 2013, you and Wale had a situation after he eluded you stole Tiara Thomas from him. Recently we saw Tiara and Wale reunite so what's the deal, is she signed with you and Division 1?
Rico Love:  Right now it's just me as an artist and it's a lot of changes being made and right now I just wanted to focus on building the brand, taking the time out for me, but I am interested in signing a few more artists but I'm just taking my time and just making sure that the vison is clear.
Hip-Hop Enquirer:  So what happened with Tiara Thomas?
Rico Love:  It's like a rebuilding structure so we trying to figure out what we gone do as far as that is concerned. It's still kind of up in the air with her but we still working it out but I believe she's one of the greatest most talented artists I've ever been around.  Sometimes we have creative differences with people.  Will this be a working relationship?  That still remains to be seen but I still view her as one of my favorite.
Hip-Hop Enquirer:  There have been complaints over the last few that there's no more love and emotion in R&B. What are your plans with the new project?
Rico Love:  The album is called Turn The Lights On and what I really wanted to focus on was making quality music…a lot of great songs.  A lot of times these days artists are just turning up on every song. Every songs is about a party, popping bottles of champagne and going from this girl to that girl but I feel like there's no true stories in a lot of the music that's out right now and I really wanted to bring and explain a detailed story. So Turn The Lights On is important because the lights represent success, fame and money and how these things affected me in my pursuit in this business.  And how it affected my personal life in several different ways. What happens when people become successful, the ups and downs.
Hip-Hop Enquirer:  Since you've been successful as a songwriter and producer, you know what will work quick in the clubs and what will generate quick residuals so why go against the grain and focus on substance when you can do the microwave quick hits if you wanted to do so?
Rico Love:  The only people that are selling albums are the ones putting out substance.  These [other] guys not making no money. I hope y'all don't think that.   I hope you don't think that these guys doing club records and getting $50,000 a night …I hope you don't think that's money because it's not in the larger scheme of things.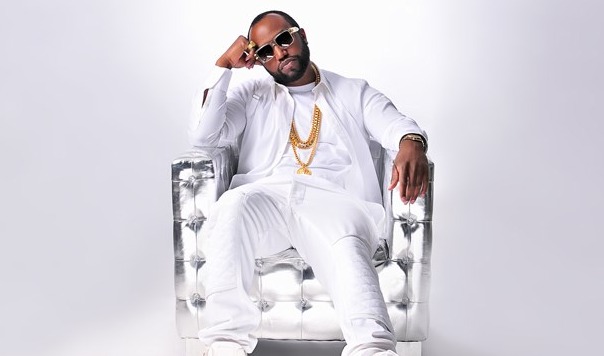 Hip-Hop Enquirer:  What's the larger scheme of things?
Rico Love:  When you look at Sam Smith, Adele, Jay Z, Kanye, Kendrick Lamar, or Drake. These guys are doing numbers. These guys are turning up.  Anybody putting music out about nothing ain't gone get no money.  It's temporary.  As long as you're able to go to the club and do that for that little time, that's the only time you gone make money. But when you make real hit records that affect people, then you're around forever.  These songs are gone forever live on the radio so you gone forever sell. But when you got an expiration date with a turn up song, it's gone get old because it's only a minute that we turn up to that song and then get a new one. The classic records are gonna always live.
Hip-Hop Enquirer: So you're following the classic blueprint as well…
Rico Love:  What I'm doing, I'm doing for the longevity of the game. I'm looking at what The Beatles did, what Marvin Gaye did, what Jay Z  did, what Puff did with Bad Boy… Their careers were built off of quality music.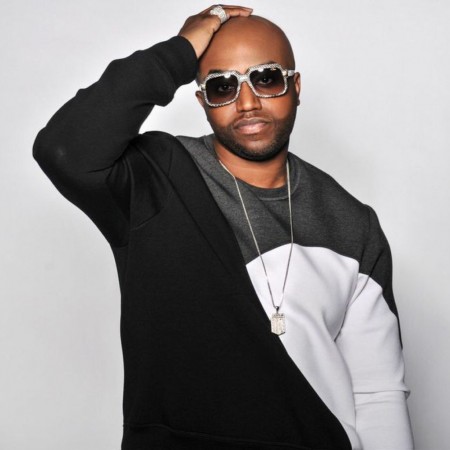 Hip-Hop Enquirer:  Your production credit list is crazy as you've written and produced R&B hits for Usher,  Chris Brown ("Seen The Light") and  Kelly Rowland ("Motivation") as well as Hip-Hop heavyweights like Nelly ("Gone"), French Montana ("Ain't Worried Bout Nothin'")  T.I and Lil Wayne ("Ball").  As an R&B singer, do you have plans of spitting as well?  
Rico Love:  I don't consider myself an R&B artist.  I'm an artist. I rap on records, make R&B music.  I make Hip-Hop records and all types of things but I don't want to box myself in and say I'm R&B. I'm just an artist. I appreciate R&B and borrow from that and I appreciate Hip Hop and I borrow from that. I appreciate folk and borrow from that genre but I've incorporated it into my music so I'd rather be known in music as the guy who makes great songs because I'm putting out music that affects people.
Hip-Hop Enquirer:  We can't wait to hear the project. As we rap up, tell us more of what you're bringing.
Rico Love:  It's definitely very musical. It's very intricate production. We got live orchestra, live band productions. We got a whole strings section on one of the records so it's real musical. I also stepped out and worked with Jim Jonsin, Danger and DJ Dahi.  It's an experience.
For more on Rico Love and to catch him when he comes to your city, click on www.RicoLove.com and head on over to iTunes and cop the new single "Somebody Else."
Follow us on Twitter@HipHopEnquirer and Michael "Ice-Blue" Harris @IceBlueVA
Comments
comments
Category: Breaking News, Feature, Interviews, Latest Hip Hop News, Media Gallery, Music, New Music Alert, One on One