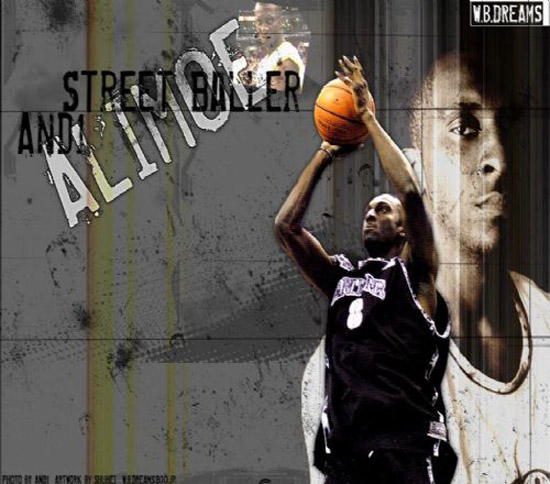 Being referred to as "The Black Widow", Tyron "Alimoe" Evans, of Harlem, NY, has suddenly passed away. According to reports at Complex, Alimoe was known for his spider handling on the ball during many street ball And 1 games. Standing at the lengthy height of 6'7, the sports world will never forget this playing legend.
A close friend of Evan's, Aaron "AO" Owens, broke the news of Alimoe suffering from a seizure. Back in 2011 HoopsVibe interviewed Evans, and asked him: What do you want to be remembered for?
As somebody that made somebody else get up & do better. They don't have to let me know that I lit their fire; just go out and do it. They don't have to thank me and bring me out to the game; just go do it. Just knowing that that little kid watching me took something home with them. See, basketball is a teacher of life. The lessons you learn in basketball – don't be selfish, work hard, and treat everybody good – they're the same lessons in life.
While fans mourn the loss of a street ball playing hero, his legacy will always inspire. May you rest in peace Alimoe. Gone, yet never forgotten. Please, share your comments below in the comment section and check out this clip of Alimoe's greatest moments on the court.
Hip Hop Enquirer Magazine | Follow us @hiphopenquirer
Comments
comments
Category: Latest Hip Hop News, Media Gallery, Sports