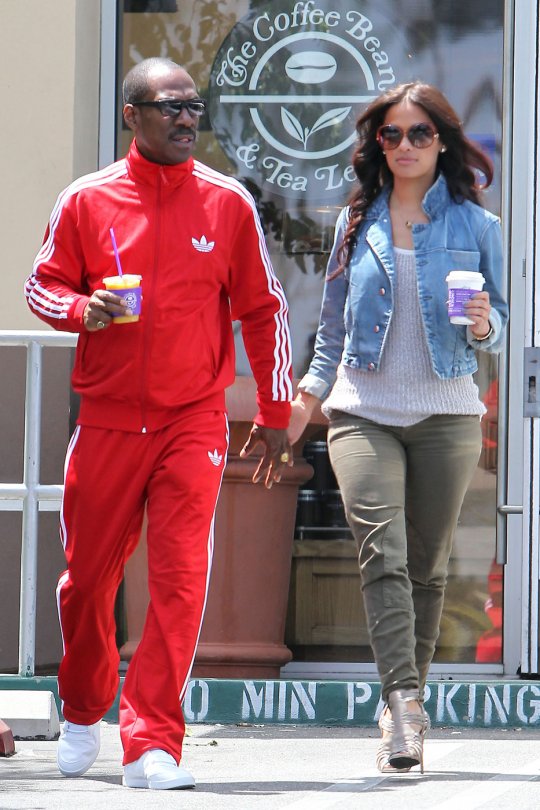 The rumor mill is churning in overtime as reports are surfacing that 51 year old Eddie Murphy and BET's host of 106 & Park Rocsi Diaz are together. The two have been spotted out and about holding hands and getting coffee. There is also word out that Murphy and Diaz flew out on a private jet to the Bahamas.
Rocsi has been linked to various men in Hollywood including Bruno Mars, Raphael Saadiq, Michael Misick (Lisa Raye's ex-husband), and Eddie Murphy is the newest addition to the list.  According to Global Grind, Diaz has denied the rumors and stated "We are not dating we were just getting coffee." Murphy has yet to comment on the alleged relationship. Although the relationship has been denied there are sources that say the two have been together for at least a month.
What do you think of Rocsi's growing list of men and this alleged relationship? Do you think she is dating the star to help jump start her acting career? Will Eddie fall for it or just fall for her? Can't hate on a woman with tunnel vision though.
Follow us on Twitter @HipHopEnqMag
Comments
comments
Category: Feature, Latest Hip Hop News, Talk of the Town