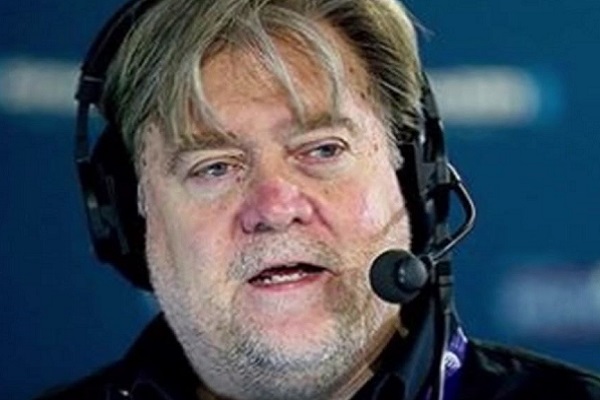 Freedom of speech is a fundamental American right. It explicitly forbids the censorship of media and individuals to speak freely.
Congress shall make no law respecting an establishment of religion, or prohibiting the free exercise thereof; or abridging the freedom of speech, or of the press; or the right of the people peaceably to assemble, and to petition the government for a redress of grievances.
That passage comes directly from the first amendment in the United States Constitution. However, if you ask Trump's chief strategist Steve Bannon he believes otherwise about this constitutional right. Bannon in an interview with the New York Times, went off on the media. He did not hold back his feelings about the coverage the Trump administration has received.
The media should be embarrassed and humiliated and keep its mouth shut and just listen for a while…The media here is the opposition party. They don't understand this country. They still do not understand why Donald Trump is the president of the United States.
This statement comes less than a week after Trump's press secretary Sean Spicer was caught being dishonest "using alternative facts" about the crowd size at Donald Trump's inauguration. Bannon ,former Executive chairman for Breitbart News as well, is also upset that media members have not lost their jobs that he claims were associates of Hillary Clinton.
The mainstream media has not fired or terminated anyone associated with following our campaign… Look at the Twitter feeds of those people: they were outright activists of the Clinton campaign…That's why you have no power…You were humiliated.
While Steve Bannon named absolutely no one he is accusing, he may be referring to the six journalist that were charged with felony rioting. The journalist were covering the protests just a few blocks away from the inauguration of Donald Trump last Friday. These charges were very alarming because they were simply reporting the entire story from inauguration day, simply put they were doing their jobs
This new administration is clearly very thin-skinned. There is a high level of scrutiny that comes with working within the White House , but you withstand it as a leader. The part of the story to fear is that Bannon is one of Trump's right hand men and has his ear at just about any moment. If they are willing to suppress the media's voice and violate constitutional law, one cannot predict where the line is drawn.
If you can't stand the heat…
Comments
comments
Category: Breaking News, Latest Hip Hop News, Legal, Politics, Talk of the Town