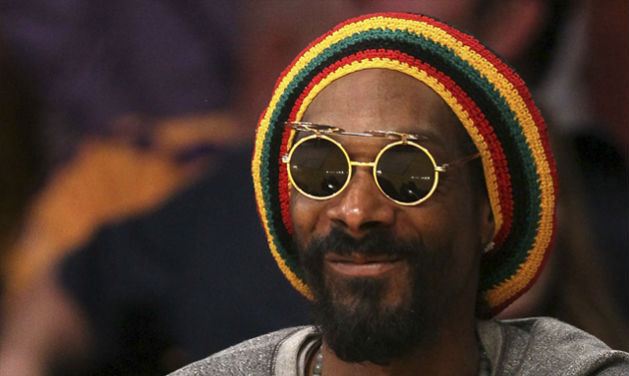 For more than 20 years now, the hip hop world has known the name Snoop Dogg. The former Death Row prisoner and No Limit soldier has entertained us with his songs about weed smoking, gang banging and partying like a rap star for years. So it came as a shock to many when in late 2012, he decided that he was no longer going to be called Snoop Dogg and that he was going to take up the new moniker of Snoop Lion. It wasn't just the changing of his name though. He was also changing his music and his life for the better.
Snoop Lion was a new version of Snoop Dogg, one that fully embraced a Rastafarian lifestyle. This change included going from rap to reggae. To fully explain why he chose to make the move from gangster rap to peaceful reggae, he made, "Reincarnated"  a film and album that walks people through his transformation as an artist and a man.
Last night I was able to screen the film version of "Reincarnated," at the Plaza Theater in Atlanta Georgia. The crowd was filled with fellow journalists, bloggers and others who came to see a longtime fan favorite bring us into his new world.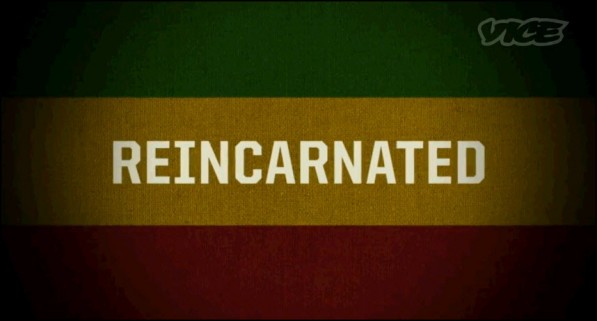 The film begins with Snoop packing his bags and leaving California for a 30 day trip to Jamaica where he will hook up with Diplo and Major Lazer to work on his new album, "Reincarnated". He brings along his cousin and longtime partner in rhyme, Daz, for the journey which includes trips to visit reggae legend Bunny Wailer, and a trek through the violent area of Tivolo Gardens in West Kingston. While filming, Snoop discusses the moment he decided that he could no longer rap nor live the same way that he had previously.
Some of the best moments of the film have nothing to do with Snoop recording in the studio and have more to do with his actual visits to various parts of Jamaica. While at the home of Bunny Wailer, Snoop finds himself learning from the feet of the 63 year old legend about what it really means to be a Rasta and why smoking weed is an important part of the culture, not just something to do. After Bunny shares his wisdom with Snoop, Snoop shares some good Cali bud with Wailer while he's at the house.
Another great moment happened when he travels to Trenchtown, the home of Bob Marley, Bunny Wailer and many more reggae legends. It was here that he walked the same steps that Bob did as a young man coming up and learned about the history of reggae and Bob's overall influence to the people in the area. Staying true to his own roots, Snoop brings the cameras to the violent area of Tivoli Gardens. The area, once ruled by drug lord and international kingpin, Dudus, was now under the control of the Jamaican army. While in the area, Snoop linked up with a local artist named Cutty Corn who eventually ends up recording a song with Snoop that might make the final cut of "Reincarnated". Snoop was embraced by the underprivileged in the area at every turn. He also took time to visit the Alpha school, a school for out of control boys and young men who were left in the streets to fend for themselves. It was at this school that the genre called Ska is said to been created. While at the school, Snoop did a freestyle while some of the kids played music.
In the film, Snoop opens up like he's never had before, touching on topics like his time with Death Row, the influence that Master P and his time at No Limit had on his development as an artist, his friendship with Tupac, his rocky relationship with his wife, and how the death of his longtime friend Nate Dogg impacted him as a man.
Notable figures like Damien Marley and Minister Louis Farrakhan also make appearances in the film to speak about their interaction with Snoop Dogg and their opinion of his change to Snoop Lion.
After viewing "Reincarnated," you will walk away feeling like you've seen a man who you, like myself, may have grown up listening to, becoming a new man. Snoop comes across as a man who has fully accepted his past, for good and bad, and used those lessons to become a new person. "Reincarnated," is a great chapter in the long book of the person that we knew as Snoop Dogg. It'll be great to see what the rest of Snoop's book has in store for him.
[kkytv id="MTqyV5Kw9Ss"]
Hip Hop Enquirer Magazine| Follow us on twitter @hiphopenquirer
Comments
comments
Category: Feature, Latest Hip Hop News, Media Gallery, Movie Review, Reviews