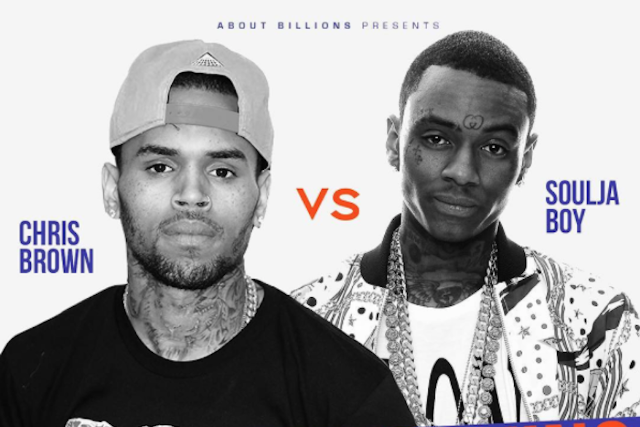 Just when we thought Soulja Boy was a changed man after his apology speech to all those he had wrong in 2016, the rapper decided it was a smart idea to take shots at probably one of the most feared men in boxing. Iron Mike Tyson, who has signed on to train Chris Brown in his upcoming amateur bout against Soulja Boy which is to take place in Dubai and viewed worldwide on pay-per-view, took shots at the legendary boxing by claiming the only thing he could teach Chris Brown was how to bite. Soulja Boy was referring to that infamous moment when Tyson was fighting Evander Holyfield back in 1997 when he bit a piece of Holyfield's ear off.
In response to Soulja Boy's disrespect, Tyson said that "he would teach Chris Brown every dirty trick in the book to knock him out and I'm not going to teach him how to run." Clearly Tyson was also taking a shot at Soulja Boy's trainer Floyd Mayweather who is known for cleverly dodging his opponents in the ring.
It is a known fact that Iron Mike and Floyd Mayweather has had a strained relationship in the past and one of the reasons was that Mayweather said prior to his fight with Manny Pacquio, that he was the greatest fighter that ever lived, even better than Muhammad Ali.
When Tyson was asked directly about his thoughts of Mayweather during a pre-fight press conference, Tyson said, "I was always told by my mother that if you can't say anything nice about someone, don't say nothing."
It's safe to say that this upcoming bout is more than about two recording stars settling a beef or charity, it's another way to settle an old score with these two boxing greats indirectly.
So are you team Soulja Boy/Mayweather or Team Chris Brown/Tyson?
Comments
comments
Category: Latest Hip Hop News, Sports, Talk of the Town