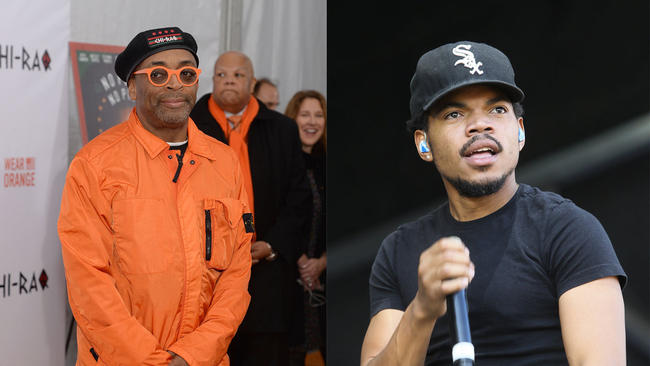 In an interview with Chris Hayes on MSNBC, Spike Lee addressed the backlash his film, CHI-RAQ, has received. While some would call the film "mythological," Lee prefers to refer to the movie as "heightened reality" due to its rhythmic dialogue and musical outbursts, but stands firm on his belief that gun violence in America, despite who's pulling the trigger, is a serious issue that needs to be addressed. "It's complete insanity that eighty-eight Americans die a day, due to gun violence, in this supposed-civilized country we live in, " Lee explains.
Hayes brought up Chance the Rapper's recent tweets doubting the film's sincerity and challenging its premise. The Chicago Hip-Hop artist recently took to Twitter, calling the idea of women abstaining from sex to stop murders "offensive and a slap in the face." Lee rebutted, "Show me where [Chance has] made a criticism against the mayor… his father works for the mayor!"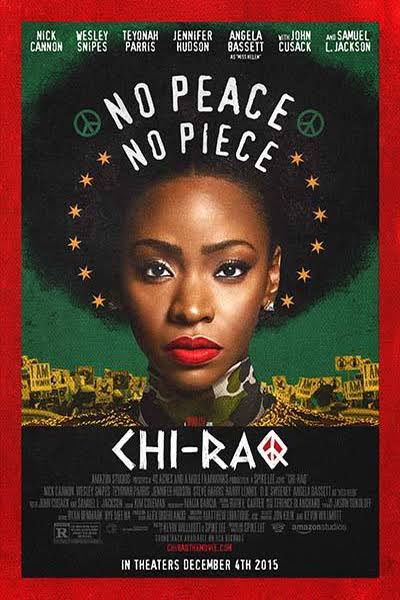 Lee continued his defense, employing the fact that Jennifer Hudson (a Chicago native who suffered huge losses due to gun violence) played a roll in the film; before making the film, he had a troubling conversation with the city's mayor who only seemed concerned about the city's tourism rate; and actually adopted the title, CHI-RAQ, from local Chicago rappers. But a group of young individuals, also from Chi-Town and also directly affected by gun-violence, have their own reservations, believing the movie merely made a joke about a crisis.
Lee asserts, "This movie is about America!" While others believe he missed an opportunity to depict real truths and should have touched on the systematic oppression and lack of jobs in Chicago for example. In an interview on WGNTV, a Chicago news station, one young man exclaims, Lee "took the heartache and the pain of real life experiences in Chicago, and exploited it for his own personal gain." [Tweet "After watching CHI-RAQ, will the average Chicagoan, or the average American, feel the same?"]
Follow us on twitter@hiphopenquirer
Comments
comments
Category: Feature, Latest Hip Hop News, Movie Review, Talk of the Town