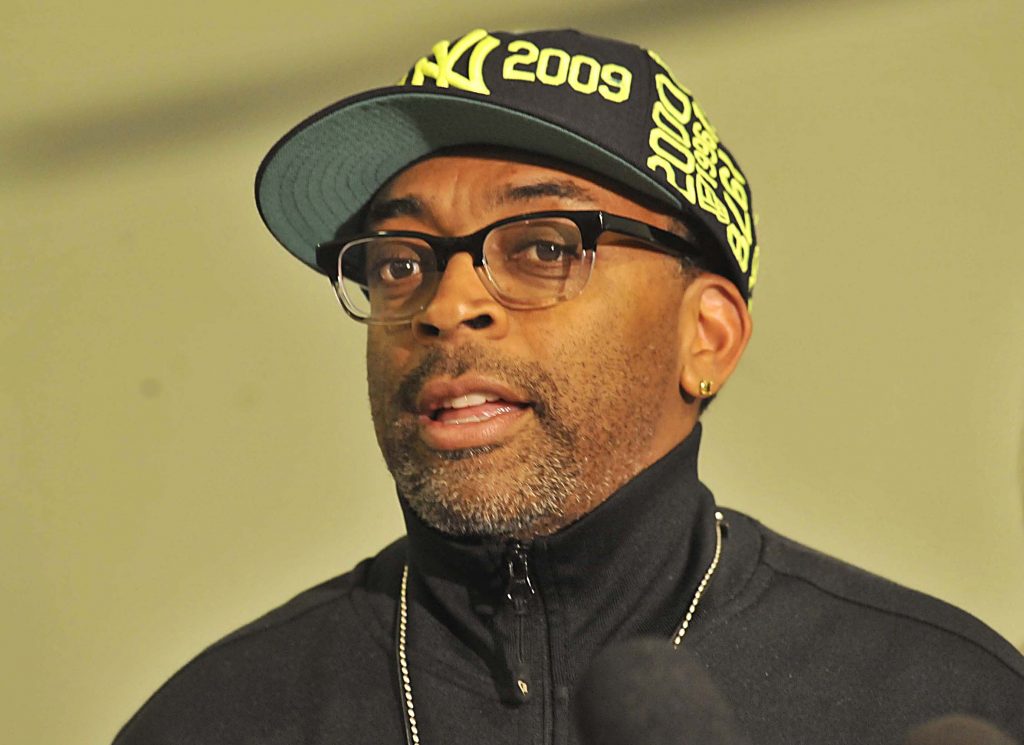 Spike Lee's latest film "Chiraq," has received a trailer a month ahead of its release. Exploring gang violence as it relates to sexual politics, the film's plot is roughly centered in Aristophane's Greek comedy Lysistrata, in which the main character performed by Teyonah Parris convinces women of the community to withhold sex from their partners in order to stop the murder epidemic in the community. The trailer features cameos from the movie's stacked cast including Samuel L. Jackson, Wesley Snipes, Jennifer Hudson, Angela Bassett, Nick Cannon, Dave Chappelle, Chicago rapper Sasha Go Hard, and John Cusack.
Earnest Owens wrote at Black Voices:
To be quite frank, we don't need a Greek comedy on what is currently a tragedy in one of the most landmark American cities – we need your truth. While you had the nerve to rightfully get cross with Quintin Tarantino on Django Unchained – how is Chiraqany different when it comes to making light of the current crisis happening in Chicago?
To suggest this film is provocative is an understatement but some of us know that Spike likes to push the envelop in his films, we get that but will many others?
Watch the trailer above, as "Chiraq" premieres in theaters on December 4.
Comments
comments
Category: Latest Hip Hop News, Movie Review