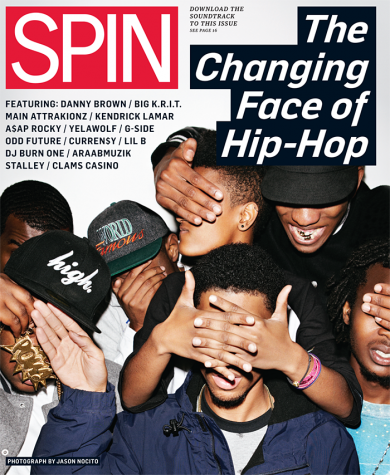 Spin Magazine's December 2011 issue has us super excited about the direction hip hop is headed in, and you should be too. The magazine covered what it considers to be "The Changing Face of Hip Hop" including artists such as Big K.R.I.T., Currensy, A$AP Rocky, Odd Future, Danny Brown, Yelawolf and more. The magazine even took it upon themselves to put together a handy dandy, "diagram of the hip hop galaxy" for those who are feeling overwhelmed in this new world of hip hop goodness.
Ironically, just yesterday Odd Future frontman, Tyler the Creator tweeted, "Nothing More Corny That Being In A Magazine And The Whole Concept Is 'The New Face Of Hip Hop' With Some Other Rappers You Dont Really Like".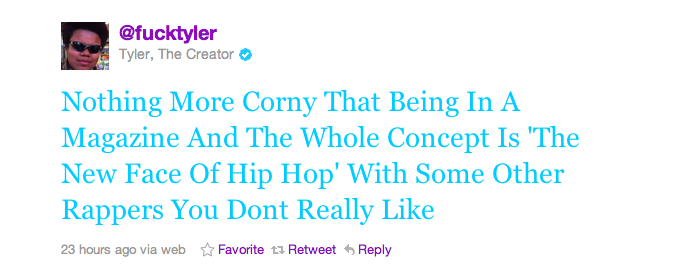 In a way we understand where Tyler's coming from. But let's face it, the sound and look of what hip hop fans are widely accepting today has changed drastically from what was being widely accepted and praised  just five years ago. Check out some of the pics from the issue below.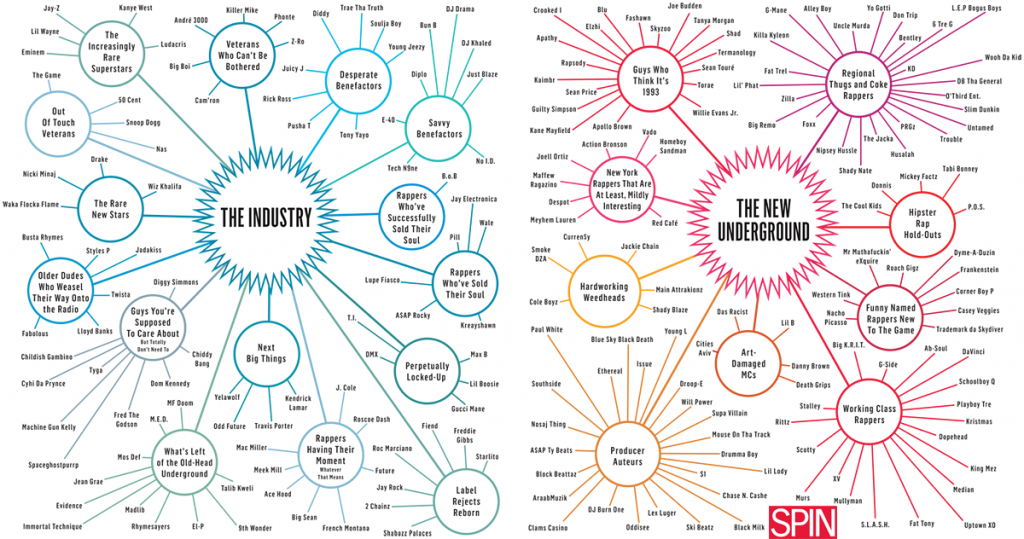 Follow us on Twitter: @HipHopEnqMag
Comments
comments
Category: Latest Hip Hop News, Music