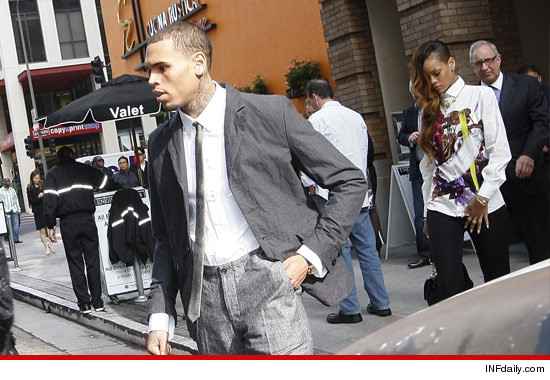 As you all know, Chris Brown can't stay out of the public eye or out of trouble. First, lets start with trouble. Today, the R&B star found himself back in court. Prosecutors in Los Angeles believe that Chris pulled the wool over the eyes of the Virginia Court system by getting Virginia officials to say he completed service at a day care center that he never actually performed. 

According to TMZ Today in court, the judge said he needed more time to review all of the evidence presented by the D.A.., and ordered that Brown meet with his probation officer within 48 hours to discuss the situation. The judge says he wants to hear from the probation officer after the meeting. The next court date for Brown is April 5. After court, Brown's lawyer, famed attorney Mark Geragos spoke about Brown and the drama that he's been going through with the court system "I have never had a client who has been tortured like Chris Brown has."
Here's where Breezy lands back into the public eye. Brown left the courtroom with longtime on again, off again girlfriend/friend, Rihanna. The troubled pair left the courtroom today arm in arm in the midst of cameras and paparazzi. The status of their relationship right now is uncertain. What is certain is that Chris Brown and drama are and will be long-term friends, even if Rihanna wasn't in the picture.
SOURCE: TMZ
Hip Hop Enquirer Magazine|Follow us on twitter @hiphopenquirer
Comments
comments
Category: Latest Hip Hop News, Talk of the Town