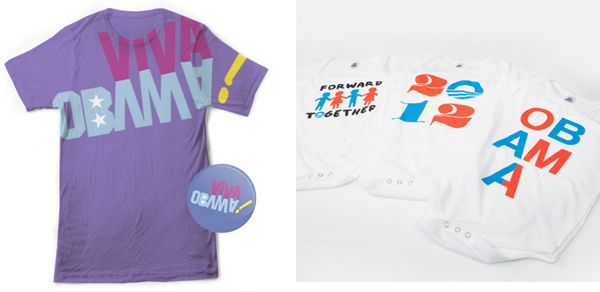 Beyonce and Sarah Jessica Parker have now taken it a step further to show their support for President Obama in the 2012 Presidential Campaign.
They are now helping with the design of pro Obama clothes and accessories. Beyonce and her mother Tina Knowles have designed some pro Obama accessories, under their famous clothing line "House of Dereon."  
Sarah Jessica Parker teamed up with Tracy L Cox from Faster Than Paris to design a "Viva Obama" T-shirt. Ricky Martin also got in on the action by designing a tee that reads "Unidos".
It is fair to say the Obama Campaign has officially become fashionable and star studded. Click Here to purchase some of the Team Obama Clothing.
We know how much Beyonce and her husband Jay-Z support both Michelle and President Obama. A few months ago Beyonce wrote a letter to the first lady. Take a look below if you haven't read it.
Hip-Hop Enquirer Magazine | Follow us on twitter @hiphopenquirer
Comments
comments
Category: Hip Hop Fashion, Latest Hip Hop News