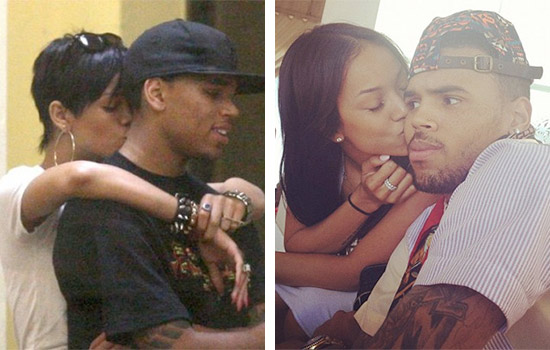 In the video entitled "The Real Chris Brown," Chris opens up about his current situation involving the two women in his life who he loves deeply.
The video captures footage of Chris Brown sitting in the back of a car after a night of partying. He starts off the video by saying he had fun at the club, and is a little dunk and wants to give us the real Chris Brown, since we don't get to really see the "real Chris Brown"
Chris then goes on to say "when you share a history with somebody, then you tend to fall in love with somebody else, its kind of difficult."
He questions if there is such a thing as loving two people at the same time, and he doesn't want to hurt either of them. The video flashes images of Chris Brown with both Rihanna and Karrueche.
Chris ends the video by saying he's not trying to be a dog, or a player. His situation is just stressful because of the love he has for both women.
Hip-Hop Enquirer Magazine | Follow us on twitter @hiphopenquirer
Comments
comments
Category: Latest Hip Hop News, Media Gallery, Videos