The FEDS Arrest Atlanta Police Officers For Protecting Drug Dealers And Gang Members
Reporting by Dennis Byron
Ten current and former law enforcement officers were among 15 people arrested today for protecting drug dealers and gang members.
The defendants made their initial appearance in court this afternoon after being apprehended during raids that started this morning involving FBI SWAT Teams as well as other law enforcement officers around that state of Georgia.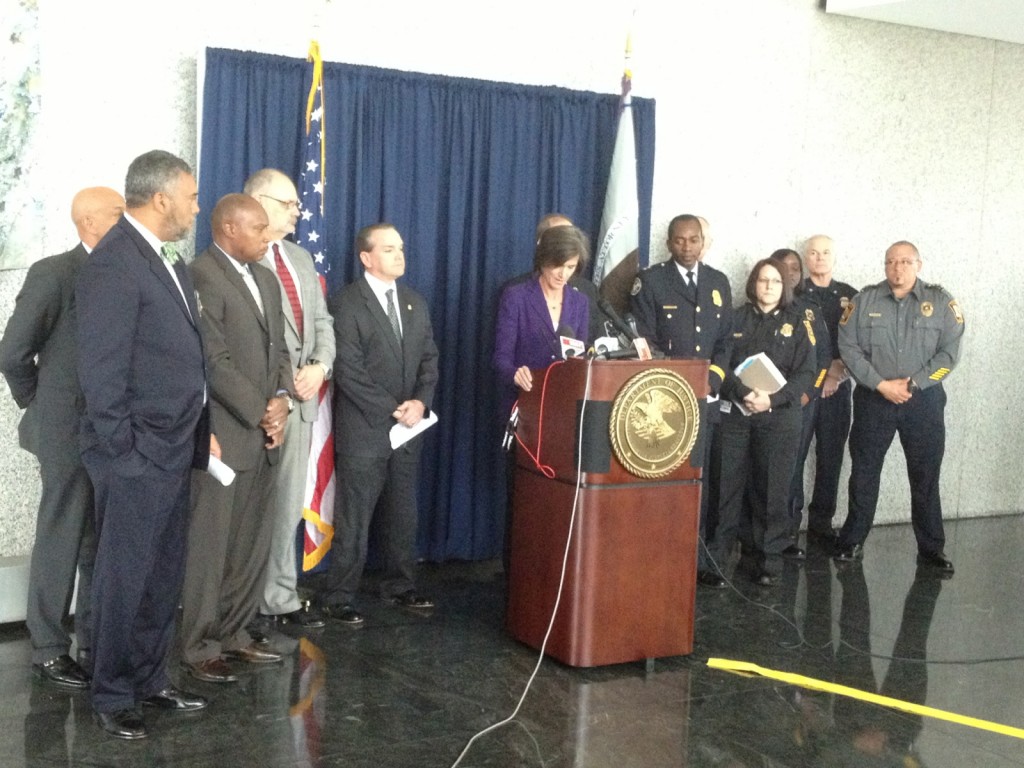 US Attorney Sally Q. Yates said, "This is a troubling day for law enforcement in our City. The law enforcement officers charged today sold their badges by taking payoffs from drug dealers that they should have been arresting. They not only portrayed the citizens they were sworn to protect, they also betrayed the thousands of honest, hardworking law enforcement officers who risk their lives every day to keep us safe. We will continue to work with our local law enforcement partners to pursue this corruption wherever it lies."
In one instance, there were two ex-Dekalb county sheriffs that were protecting drug dealers wearing stolen uniforms and badges. HHE's Dennis Byron asked Dekalb County Sheriff Thomas Brown how was these ex-sheriffs able to have in their possession uniforms and badges when they were no longer with the department? "We really don't know how they were able to have them but we intend to launch an internal investigation to find out how,"  replied Brown.
They are being arraigned by Judge Baverman, the same judge who handled T.I.'s gun case. U.S. Attorney Sally Yates stated that the investigation was ongoing for about a year before the officers were arrested.ms
Counties where the alleged crooked cops operated included Clayton, Dekalb, Clayton, Fulton, and Marta Police as well.
These individuals below are accused of accepting thousands of dollars in exchange for facilitating cocaine sales for a street gang. The officers arrested are:
Atlanta police Officer Kelvin Allen, 42, of Atlanta.
DeKalb County Police Department Officers Dennis Duren, 32, of Atlanta and Dorian Williams, 25, of Stone Mountain.
Forest Park Police Department Sgts. Victor Middlebrook, 44, of Jonesboro,and Andrew Monroe, 57, of Riverdale.
MARTA Police Department Officer Marquez Holmes, 45, of Jonesboro.
Stone Mountain Police Department Officer Denoris Carter, 42, of Lithonia.
Federal Protective Services contract Officer Sharon Peters, 43, of Lithonia.
DeKalb County Sheriff's Office former jail officers Monyette McLaurin, 37, of Atlanta and Chase Valentine, 44, of Covington.
Hip-Hop Enquirer was  in the courthouse and will keep you posted as this breaking story continues to develop.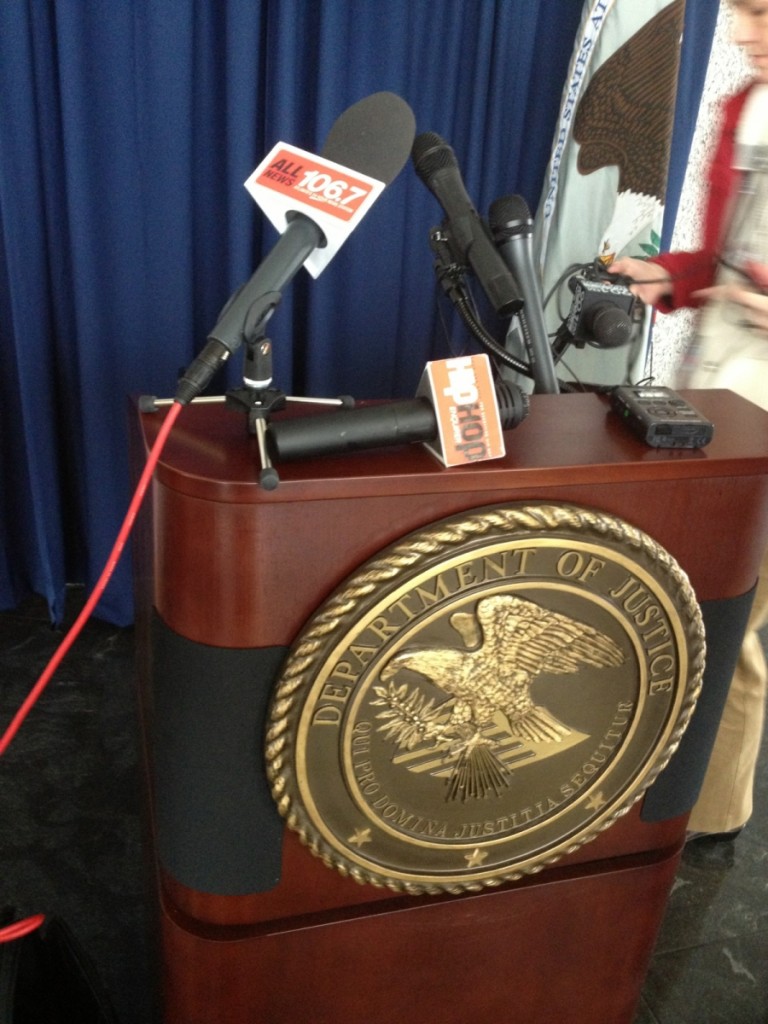 Images by: Dennis Byron
Hip Hop Enquirer Magazine | Follow us @hiphopenquirer
Comments
comments
Category: Breaking News, Crime Stories, Feature, Latest Hip Hop News, Legal, Politics