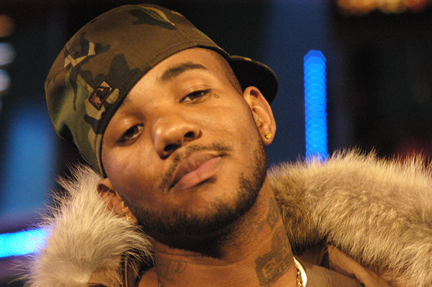 Well, it didn't take long for the Jesus Piece rapper to respond to claims from a man named Hodari Sobabu, alleging that Game was once a male stripper. Earlier this week  a video from Pitchfork TV revealed a man claiming to be Game's stepfather recalling how now only was Game once a male adult entertainer, but that 50 cent once saw him perform and would not let him live the incident down.
Game took to Twitter yesterday giving his side of the story saying:
"This fag get out of jail & because I dont give em no money… He do a interview with Shade 45 lying wit the same stripper story.. ha ha…It don't work nigga. It's old, niggas tried dat 1 & niggas still thinkin that bullshit gone END me ? I'm to the Canyons on yo bum ass nigga."
The Cali rapper then continued on saying that his mother has never even been married, so there's no way that Sobaby could be his "stepfather" as he claims.
"Hol up…. Talkin bout he my stepfather ? Bitch, my mama aint never been MARRIED !!! Mad cause I aint loan yo gay ass no $$ #FuckOuttaHere."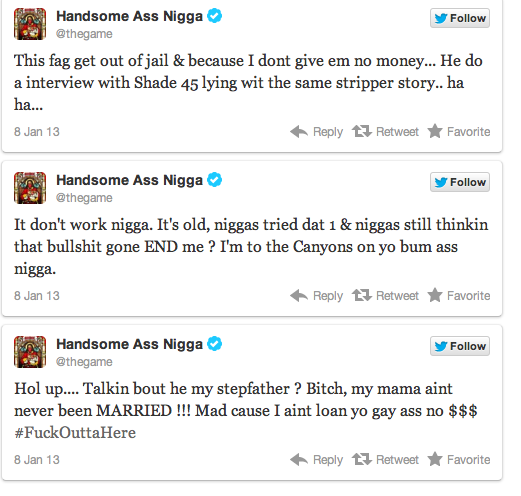 Check out footage from Sobabu recalling Game's alleged time as a male stripper at the 19:00 mark.
 Follow us on Twitter: @HipHopEnquirer 
Comments
comments
Category: Latest Hip Hop News, Talk of the Town