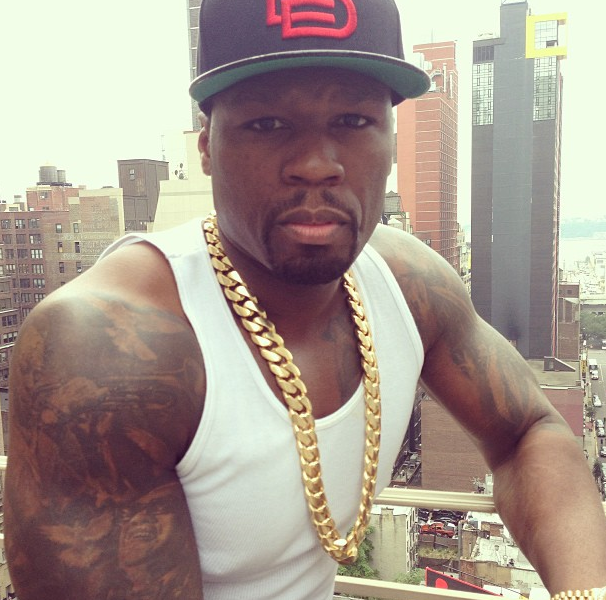 No one likes going to court, and with all the lawsuits 50 Cent has faced this year alone he is going to become sick. You can now tack on another lawsuit against 50, but this one would hurt the most of them all. According to TMZ, 50 Cent is being sued for allegedly stealing the concept of his hit show 'Power'.
Larry Johnson claims he wrote a manuscript called Tribulation Of A Ghetto Kid in 2005. That manuscript was sent to Nikki Turner, works for 50 Cent at G-Unit Books,diversify your portfolio people. While that manuscript would be published later under another publishing company, Johnson believes that the manuscript reached 50's hands and would become 'Power'.
TMZ reports the alleged similarities between the book and television show:
Johnson says it's a carbon copy of his manuscript. In his book, the primary character has a goatee … ditto "Ghost" in "Power." In fact, Johnson says he even uses the nickname "Ghost" as his pen name.
And Johnson says in his manuscript the main character's best friend has a short fuse, just like Tommy in "Power."
In Johnson's manuscript the main character owns the hottest nightclub in Atlanta. In "Power," Ghost has the hottest club in NYC.
50 Cent can make all this go away for just a smooth $200 million. Now if 50 filed a Chapter 11 to try to avoid paying Rick Ross' baby mother $5 million, he is gonna go all out to avoid that $200 million.
Follow us on twitter@hiphopenquirer
Comments
comments
Category: Latest Hip Hop News, Legal, Talk of the Town