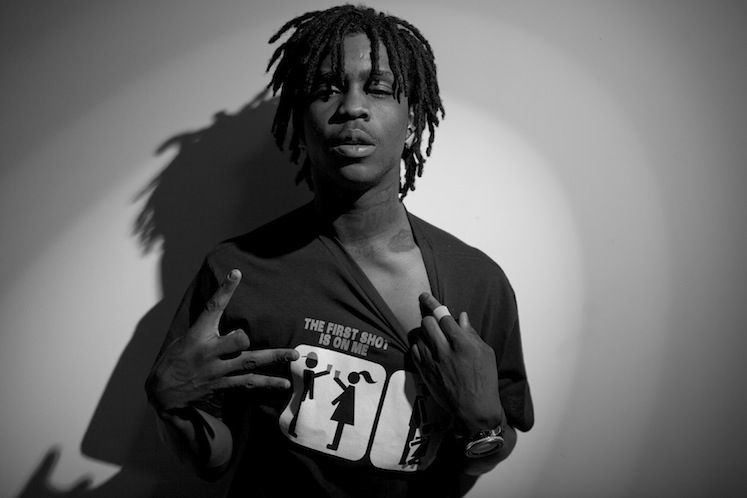 So what would make a 45 year old Caucasian male, born in the "fierce" streets of Lansing, Michigan, where murder rates barely reach double digits each year, go in on Chief Keef?
According to reports from HipHopWired.com, the Sandy Hook shooting incidents were enough to conveniently shine light on Chief Keef's music for an NBC blogger, Edward McClelland, who called the Chicago rapper a "minstrel show".
While Hip Hop listeners remain offended, Chief Keef can't seem to catch a break from critics inside and outside of the rap industry. However, this blogger has taken his complaints a bit too far with his description of Chief Keef's musical "acts". McClelland, who resides in Chicago and writes for NBC 5, recently said some pretty harsh things about the 17-year old rapper for his violent lyrics, while reflecting on the Sandy Hook Elementary shooting last week.
[F]rom what I've heard of it, is pretty lunkheaded: simplistic rhymes, primitive beats. But it's also a window into the world that has made Chicago the murder capital of America, and that piqued my curiosity," wrote McClelland. "Since last week's murders at Sandy Hook Elementary School in Connecticut, though, I haven't had the stomach for any violent entertainment…I also don't want to pay $14 for the minstrel show of listening to a real live South Side thug. I don't want to support a scene that makes gangbanging a resume builder for music success.
Was the comparison even relative? I mean, I suppose one may "get it" – guns, violence, kill people like the Sandy Hook shooting, but was all of this even necessary? Chicago has had over 500 murders documented at the close of 2012, as well as over 2,000 shootings. Can we really blame Chief Keef for being the rapper who paints vivid imagery of what he witnesses growing up in Chicago?
What do you think?
Check out this recent video "Love Sosa" by Chief Keef of Interscope Records:

Hip Hop Enquirer Magazine | Follow us @hiphopenquirer
Comments
comments
Category: Breaking News, Latest Hip Hop News, Talk of the Town