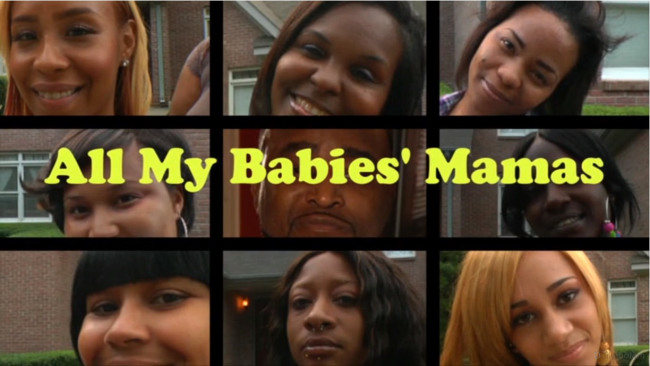 Sabrina Lamb, of Change.org along with supporters like raprehab.com, blackmeninamerica.com, mean business in their attempt to stop the airing of "All My Babies' Mamas" reality show on Oxygen in 2013. Lamb has started an online petition after being quite fed up with Oxygen's decision to carry on with such a reality show.
"All My Babies' Mamas" which is set to premiere in 2013 will star ATL's one and only rapper Shawty Lo, his ten babies' mamas and eleven children and people are enraged. Sabrina Lamb created a petition stating that the company premiering the show is humiliating girls and women by promoting such degrading images.
Lamb states in the petition that the show is demeaning to black children, women, and stereotypes of black men. She also called it "poison" and made a threat that if it's not cancelled, she and her supporters will launch a boycott against its advertisers. How about them apples?
[kkytv id="GgXNQYd2itE"]
Check out the petition below:
To: 
Oxygen Media, Electus and DiGa Vision, President 
Jason Klarman, President 
Cameron Blanchard, Oxygen 

Cancel Shawty-Low show aka "My Babies' Mommas" and all programming which demeans black children, women and stereotypes black men!

Our Children…our Community… Deserves Better. 
Ban This Poison. 
Ban This Television Show.

Oxygen Television Network is prepared to broadcast a one hour special celebrating the dysfunction of rapper Shawty Lo…aka the insulting title "My Babies' Mommas"…

What is the difference between this ministrel show and the others which clog the airwaves without proper balance of the beauty and positive aspects of our community??

The children. 

The children are front and center. Pining and witnessing their parents' behavior. And it is their children who will hold all of us accountable by allowing them to be exploited internationally in this manner.

What You Can Do?

Join RapRehab.com, BlackMenInAmerica.com and other influential individuals like you…by signing this petition and forward to your friends. Contact has already been made with the network…and with your voice…this ugliness will not see international airwaves.

If our DEMANDS to cancel the airing of this POISON are not met…an international boycott will be launched against their ADVERTISERS.

ENOUGH IS ENOUGH!!!
Is this too far? Is a showing of "Shawty Lo's" life poison to African American viewers as the petition states or is Ms. Lamb going a bit over the top with her approach? We want to know what you guys think!
Check out this throwback Shawty Lo video:
Hip Hop Enquirer Magazine | Follow us @hiphopenquirer
Comments
comments
Category: Latest Hip Hop News, Media Gallery