Trinidad James wants critics to stop blaming him for the usage of the term "molly" in rap songs.
Trinidad James says critics can stop bickering. He didn't invent the drug or term "molly", and he was only sharing his first real experience. Raps "All Gold Everything" Child spoke with Shade 45 in a recent interview (via SOHH), and apparently, he has had enough.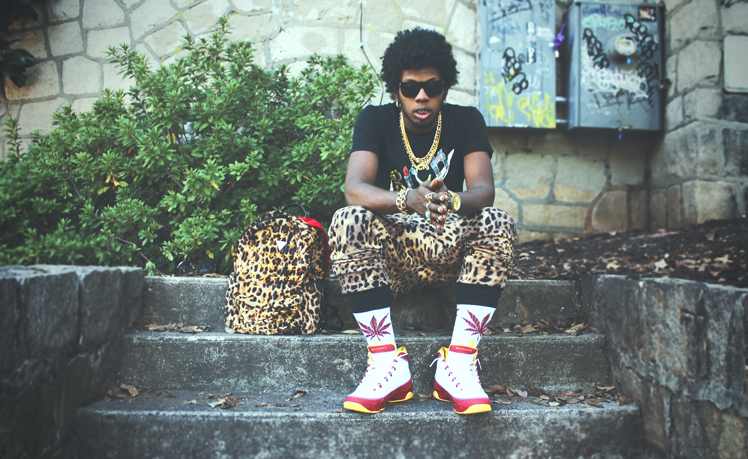 James explains to his critics that he may be responsible for his own actions, but he isn't responsible for what children are influenced by. James told Shade 45:
Grow the f*ck up man, I mean come on bruh. I'm not the first person to ever say something about Molly, I guarantee I'm not. All I was speaking about is my own experience. When I say, 'Popped a Molly, I'm sweating' or whatever, n*gga, I said that because within that same month of making that song, that was my first time trying Molly and that's what happen when I god d*mn took a Molly. That's all, I'm not telling your kids to go out there and do no d*mn Molly. It's all on you how you raise your kids, Trinidad James don't raise your d*mn kids. That's how it made me feel, though. … How I felt, that's just how real my music is, I didn't just tell you, I gave you the experience. … I'm not the walking Molly spokesperson. Get the f*ck out of here. That's crazy. People made me hate Molly, I don't even want to look at it. If I see any time of white powder I just walk away.
The one line "Popped a molly I'm sweating. Whoo!" has been quoted by a growing number of fans and raised brows of many concerned critics. Trinidad James is convinced that he isn't the one critics should blame, because he's entitled to having and sharing his own experiences. What kind of influence does the mentioning of such a dangerous drug have on the hip hop community? We want to know your thoughts. Comment in the section below and listen to the audio from Shade 45 with Trinidad James:
Hip Hop Enquirer Magazine | Follow us @hiphopenquirer
Comments
comments
Category: Latest Hip Hop News, Media Gallery