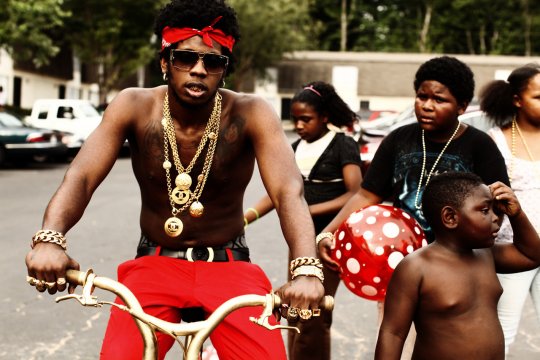 Def Jam just recently picked up Trinidad James in exchange for a cool two mill and the rebel hip hop world cheered at the announcement. Power 106 chopped it up with the wild fashion rapper on his reaction to the 2 mill-deal with such an astonishing label.
I mean, I don't really celebrate things like this – I just thank God for it and keep moving. I was already grinding and working, and doing my thing. Just in general…this is just adding more feel to the feeling I already had.
Trinidad James also told the station where he drew inspirations from – other artists or elsewhere.
My inspiration comes from life. Everything in life. Because all I rap about is real life. The real things that's going on in my life. I don't ever call any artists' names, because – for what? When you hear something, you're gonna know where it came from.
Check out the interview below:
Hip Hop Enquirer Magazine | Follow us @hiphopenquirer
Comments
comments
Category: Interviews, Latest Hip Hop News, Media Gallery, One on One, Talk of the Town