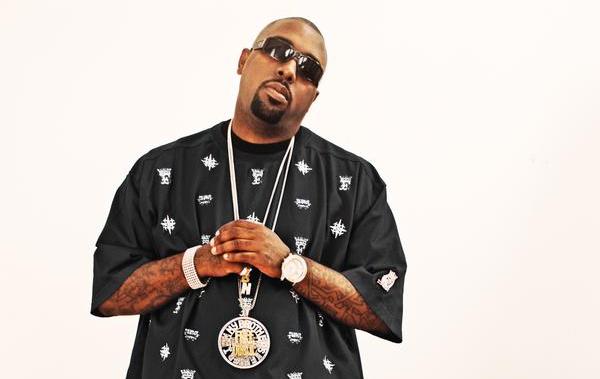 Since 1998, rapper Trae Tha Truth has been repping Houston on the rap-scene however, following his signing with T.I.'s Grand Hustle we may see a broadened-career from the rapper. Trae released a new music video for his latest single "Rollin." The video for the smooth track off of Trae Tha Truth's latest mixtape, The Blackprint, depicts Trae rolling around in a Cadi' around the city of Houston. We are given a tour of the city from the rapper's eye; "Trae rolls through some of the familiar areas of Houston including the Minute Maid Ballpark and factory, which employs a ton of the residents in the Lone Star State." (Source: Hip Hop Wired) Check out the video right here on Hip Hop Enquirer.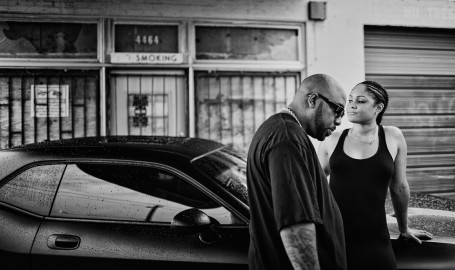 VIDEO CLIP: Trae Tha Truth's "Rollin" Official Music Video
Trae's latest mixtape,
The Blackprint
 which released in late August and is hosted by
DJ Scream
, features guest appearance by
R. Kelly
,
Young
Jeezy
,
Yo Gotti,
T.I
. and more! So far the mixtape has received mixed reviews from Trae's fanbase however, we think it's safe to say Trae has improved a tremendous amount over the years.
"His vocals, which sound less whispery and raspy, while also no longer containing multiple layers, result in making this mixtape that much more of an enjoyable listen." (Source: Streets Never Sleep)

"This mixtape just might put Trae on the map! There are features from, T.I., T-Pain, Big K.R.I.T., Jadakiss, Lil Boosie, Waka Flocka, Young Jeezy, Meek Mill, and many more. It's about Houston! If Trae is doing it this major on the mixtape, I anticipate his next studio album. Best Tracks; 5. I Do This ft. T.I, Rico Love & DJ Khaled, 7. Bitch I'm From Texas ft. Z-Ro, Paul Wall, Slim Thug, Kirko Bangz, & Bun B., 18. Gutta Chick ft. Rich Boy, 2 Short, Wayne Blazed & Twista, 19. I'm On 2.0 ft. Big K.R.I.T., Jadakiss, J. Cole, Kendrick Lamar, B.O.B., Tyga, Gudda Gudda, & Bun B….Mixtape Rating – 3 Stars !!!" by T. Nicole (Source)
DOWNLOAD/LISTEN: LiveMixtapes Presents Trae Tha Truth's "The Blackprint" (Source: Live Mixtapes)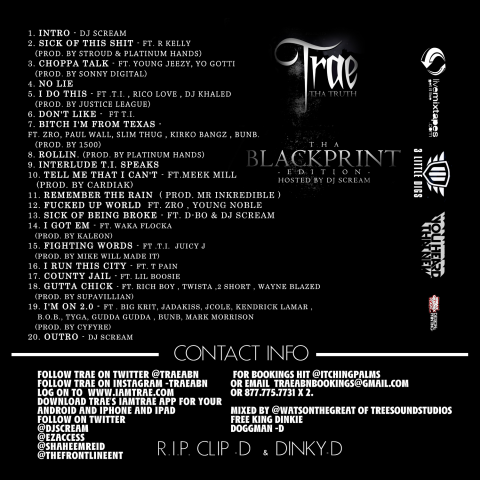 VIDEO CLIP: Another Smooth Track From The Blackprint, "B**** I'm From Texas" – Trae Tha Truth
Follow Hip Hop Enquirer Magazine On Twitter | @HipHopEnquirer
Comments
comments
Category: Album Review, Latest Hip Hop News, Music, Reviews, Videos