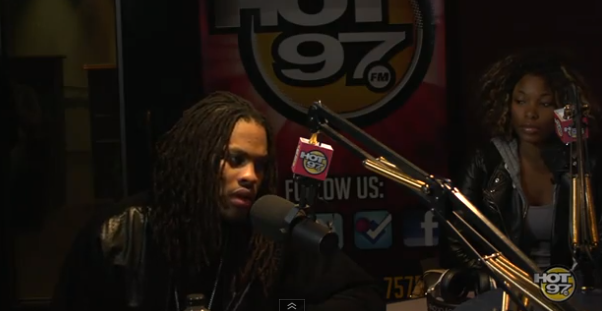 Early voting has begun in the presidential election and Waka Flocka Flame has taken advantage of a right he claims he hasn't exercised until now. The Brick Squad Monoply rapper spoke recently with Hot 97's host K. Foxx, Rosenberg, and Cipher Sound about him voting for the first time in 26 years. "I am a tax payer now and I have to vote for the right guy" explains the gold selling rapper.
 [kkytv id="V818_56DP2g"]
The rapper offered a profound reason for voting this late in his life by saying "Not trying to be hard, not trying to be tough, but if you're from the streets, how can voting hope your life?" Waka Flocka asked. "How can tax dollars help your life?…taxes, medical, insurances, you don't need none of that. But when you start living like a civilized person, you got to follow the rules."
Hopefully more rappers take his lead and cast their vote for the next president of the United States.
Hip Hop Enquirer Magazine | Follow us on twitter@hiphopenquirer
Comments
comments
Category: Latest Hip Hop News