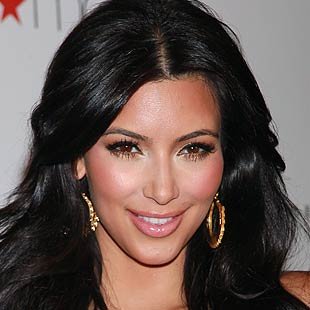 Kim Kardashian may need to avoid tweeting about politically charged comments. Even if she is well-intentioned. The celebrity socialite and girlfriend to Kanye West found herself stirring up the hornet's nest called twitter when she offered sympathy to those caught in the middle of current conflict in Gaza.
"€œPraying for everyone in Israel,"€ Kim tweeted. She then added, "Praying for everyone in Palestine and across the world!"
She later deleted the tweets and apologized via statement.
"I want to own up to and explain that earlier today I sent out two tweets about saying prayers for the people in Palestine and Israel and after hearing from my followers, I decided to take down the tweets because I realized that some people were offended and hurt by what I said, and for that I apologize."
"€œI should have pointed out my intentions behind these tweets when I posted them. The fact is that regardless of religion and political beliefs, there are countless innocent people involved who didnt choose this, and I pray for all of them and also for a resolution. I also pray for all the other people around the world who are caught in similar crossfires."
Outside of commenting on a situation that I'm sure she knew little about, I don't personally think she did anything wrong with her tweet. If she would've said "I'm praying for the people of Palenstein," the Pro-Israeli folks would've went in. There are certain subjects (ie Politics and hate on Nicki Minaj and Beyonce) that will draw critics. It just is what is. Sometimes people who are known targets get hit with fire, even when they're showing a peace sign.
Hip Hop Enquirer Magazine|Follow us on twitter@hiphopenquirer
Comments
comments
Category: Latest Hip Hop News, Politics