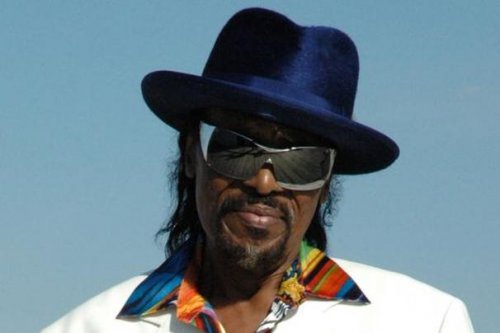 Washington D.C. native and Go-Go legend Chuck Brown passed last year, leaving an empty space in the Chocolate City that until now; know one knew how to feel. Today  D.C. Mayor, Vincent Gray, signed into law the newest monument in a city that's full of monuments. This will be dedicated to the late Chuck Brown.
The Chuck Brown Music Pavilion will open its doors to District residents and visitors. The performing arts venue will make a home in the already existing Langdon Park off 20th and Franklin Streets in  Northeast DC. The city plans to open the venue this summer.
The Pavilion will feature an open-air amphitheater that holds 900 seats and an intimate setting for concert goers. Members of Brown's family were on hand at Thursday's bill-signing at the Wilson Building.
Chuck Brown is an icon in the city of Washington D.C. and a founder of the Go-Go genre. His inspiration went far past Go-Go, as he was seen as one of the true faces of the city for what he brought to the D.C. area's music scene overall.
City officials say they hope this memorial will enable people of all generations to remember Chuck for what he stood for: Bringing the city together around his music.
Hip Hop Enquirer Magazine| Follow us on twitter @hiphopenquirer
Comments
comments
Category: Latest Hip Hop News, Music