The Captain of G-Unit, Curtis "50 Cent" Jackson, entertained twitter over the weekend with shocking "ask twitter" questions, which sounded as if they were aimed at other G-Unit members.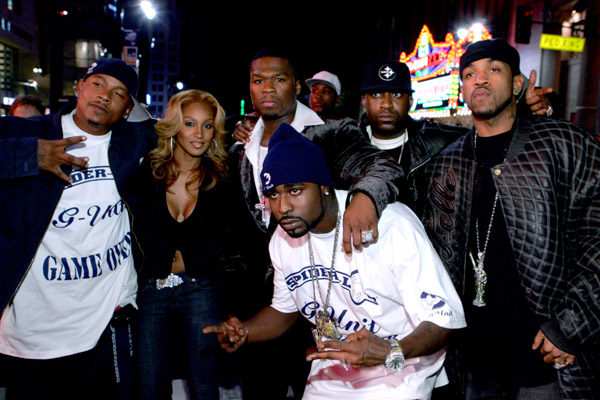 There were absolutely no names dropped during the spew, but the hints were pretty vivid.
Okay, take into consideration that back on August 12, Mr. "I Don't Love Hoes" Tony Yayo tweeted: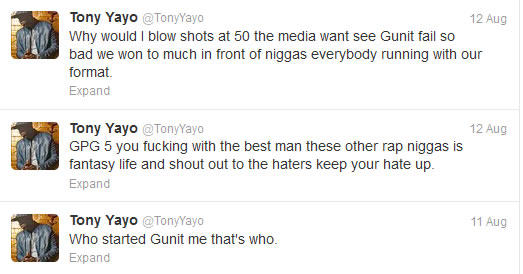 Now, 50 Cent dropped this commentary down his timeline this past Saturday (November 24).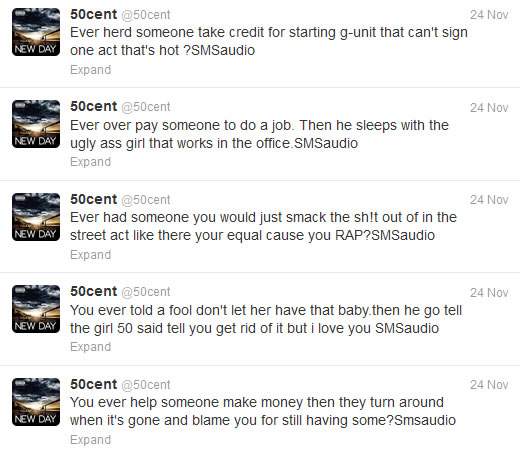 Before former label member Young Buck began serving his time, this is what the "Ten-a-Ki" artist he told XXL:
"I think it's unfortunate. I don't wish that on nobody, having to sit in the joint. But I don't know how to respond in a nice way to blatant disrespect that was offered. I'm the kind of person that I don't let go of things easy, I'll be honest with you. If I'm the driving force behind why the situation is what it is, I'll accept it. But when I can't see what I've done to offer it, then I think that that was just a plan that didn't go right. If it went the way they wanted it to, there would still be no white flag. That goes across the board…even with my personal relationships with women. It's always people looking for what they want out of it."
50 Cent officially called it quits with his former boxing business partner Floyd Mayweather Jr, last week, according to ESPN. Fans can never call what's gonna come from this "fear nothing" personality. Stay tuned to your favorite magazine for updates.
Hip Hop Enquirer Magazine | Follow us @hiphopenquirer
Comments
comments
Category: Latest Hip Hop News