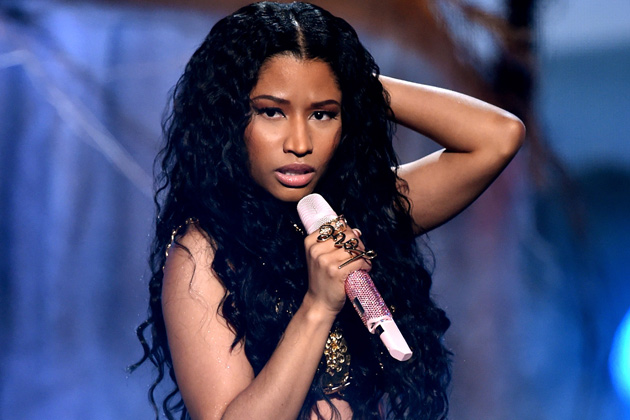 During Sunday's broadcast of MTV's Video Music Awards, Nicki Minaj won for Best Hip Hop Video and took time to thank her pastor before taking aim at Miley Cyrus. Miley had made some comments on Thursday with The New York Times about Nicki Minaj being upset for being snubbed from the Video of the Year category.
What I read sounded very Nicki Minaj, which, if you know Nicki Minaj is not too kind. It's not very polite. I think there's a way you speak to people with openness and love. You don't have to start this pop star against pop star war… I know you can make it seem like, Oh I just don't understand because I'm a white pop star. I know the statistics. I know what's going on in the world. But to be honest, I don't think MTV did that on purpose.
Cyrus was the host of this year's awards and Nicki chose the perfect time to respond and that was right during her acceptance speech saying,
'And now…back to…this bitch who had a lot to say about me the day in the press. Miley, what's good?
Miley would respond, although seeming shaken up for a few moments taking a deep breath. She would respond:
We're all in this industry. We all do interviews. We all know how they manipulate. Nicki, congratulations.
Then adding on,'Just because the VMAs have already started doesn't meant he voting is done you can still vote at home for who you think is the future of music. It's the Artist to Watch award. The past winners of this award gone on to incredible success and the past losers of the awards have still gone on to make their mark on the VMA stage. Me. I lost this award back in 2008 and I was fine with it. Whatever, because it's no big deal! It's just an award and I persevered! So here are the nominees still vying for your vote. Congratulations, Nicki.'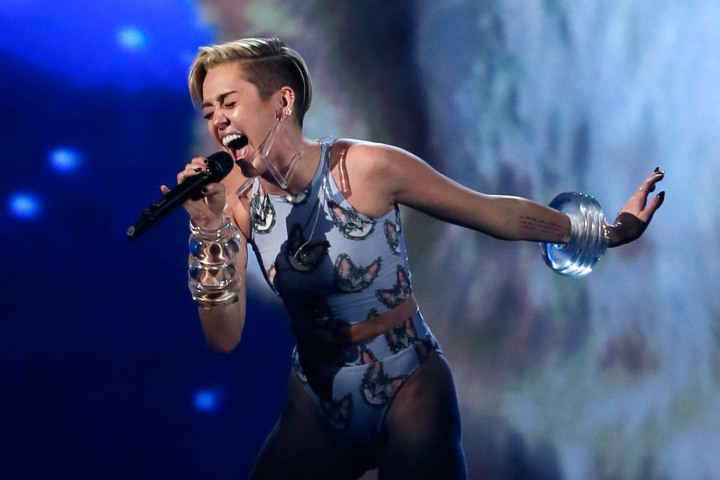 Even in her response Cyrus put some emphasis on the word loser and reiterated that the awards do not mean much while looking over back at the stage Minaj had just exited. While it all of course could be scripted, Entertainment Weekly claim to have a source close to MTV that says the moment was very real.
Nicki put the pressure on Miley to clarify those comments publicly. The Nicki Minaj from Jamaica Queens came out very quickly in that moment.
Follow us on twitter@hiphopenquirer
Comments
comments
Category: Latest Hip Hop News, Media Gallery, Talk of the Town