I ask this question because Keyshia Cole isn't just a successful singer and reality show star, she is a mother and a wife. I ask this question because, obviously, that's not even Keyshia, yet adult "black twitter" continues to get giggles throughout the day on the "rumor". Now as we all know, rumors have been circulating all around the social media world, allegedly blaming singing sensation Keyshia Cole for being in an explicit photo performing oral sex.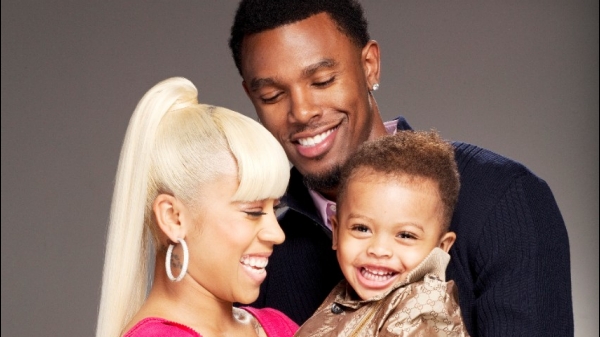 It's popped up on various timelines, and even online magazines have pitched actual "stories" on the topic – unleashing the photo to the hungry wolves of social media. Anything for a popular story right? Even if that means setting aside one's own personal ethics and morals. I think not.
I don't know what it would feel like, but to have the world looking at a "false" photo, accusing me of involvement, and witnessing my husband's reaction to it, seems like it would feel like the equivalent of having four steak knives lodged into my heart.
I mean, even IF the alleged photo was actually Keyshia, would she still deserve the backlash from the world about the act? I don't know, but it frightens me that actual parents continue to share this photo for fun, not sympathizing that she has a son. Years down the line, without a doubt this prank photo story could damage the child's future and esteem.
We all love and desire entertainment but at some point we can't keep falling for the okie-doke "defamatory social media gimmicks" on celebrities and extending the welcome of "misery". Whoever started the rumor is ecstatic, because this young woman is miserable.
So really, whose side are you on?
Check out what the reality show songstress had to say on twitter: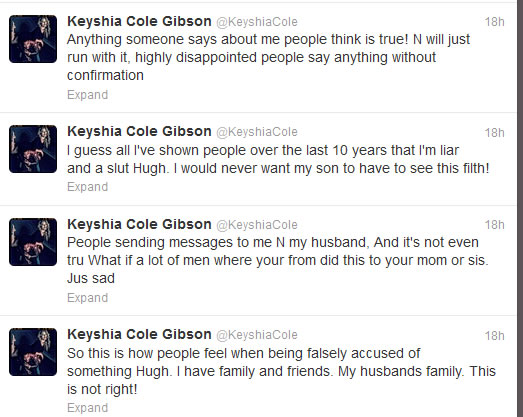 Hip Hop Enquirer Magazine | Follow us @hiphopenquirer
Comments
comments
Category: Latest Hip Hop News, Media Gallery, Talk of the Town