Madea's creator, Tyler Perry, is having to pay up 225K to a woman named Terri Donald, who claims that his movie "Good Deeds" [2012] was actually based on a book that she penned in 2007 entitled "Bad Apples Can Be Good Fruit". She reportedly sent Tyler Perry her book years before the movie went into production. Unfortunately, Terri isn't the only one suing the impressive film maker.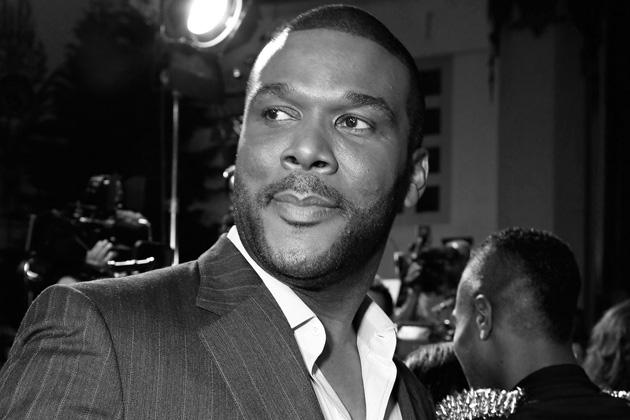 Johnny Tyrone Stringfield, accused Tyler Perry of "revamping" a gospel song that he created, to use on Perry's sitcom, Meet the Browns. The song was supposedly written in 2008, and one year later, appeared on the show. TMZ actually posted both versions. Here listen for yourself.
Now undeniably Tyler put's in work in the film industry, but he just can't catch a break with criticism or lawsuits. Due in March 2013, our favorite home-movie porn star Kim Kardashian, will grace the screen of her first Tyler Perry movie, and many are commenting poorly about that decision. We can't ever forget the legendary Spike Lee's blatant signature remark of calling Perry's movies "buffoonery", because of the way they depict African American men.
Even the adult cartoon series Boondocks took their chance to dunk Perry's talent into a pool of criticism, but creating a parody episode, having a cross-dressing movie director named Winston Jerome to imitate the "Madea" personality.
Given no response, it seems like Tyler Perry is just going to continue to "do him". Check out this "Good Deeds" trailer below. Tell us why you think he's getting so much flack? What do you think?
Hip Hop Enquirer Magazine | Follow us @hiphopenquirer
Comments
comments
Category: Celebrity Justice, Latest Hip Hop News, Talk of the Town