Hollywood star Daniel Craig just recently interviewed with Global Grind TV, about his hugest success film thus far, Skyfall.Global Grind asked Craig not just about his experience as James Bond, but they also asked him what his "election" experience was like as well.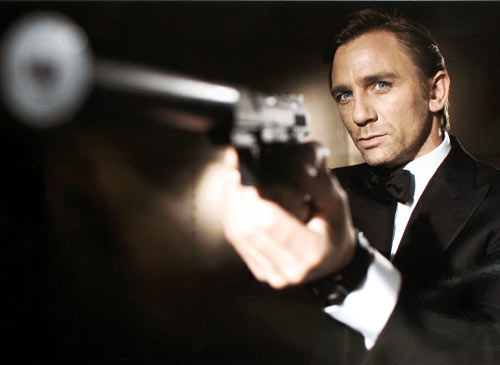 "It's very inspiring watching the democratic process work, and it did … it was incredibly inspiring."

TheGrio.com did an interview with Mr. Craig earlier before Election Day, and he expressed his support for Obama's re-elections along with his reasons for such a decision.
"We were in a deep deep recession, and [Obama] done the best he can. I like that man a lot. I respect him. I trust him. I'm not hiding the fact that I support him. If I had to throw my support behind either candidate it would be Obama."
Well finally, Global Grind shifted their topics to music. When the reporter asked Daniel was asked who would make a better Bond Girl, Beyonce or Rihanna, he answered ,
"Rihanna, because she's dirtier."
The new James Bond inspired movie, Skyfall, came out in theatres on November 9, 2012 and continues to get memorable reviews.
Check out the interview with Daniel Craig below:
Hip Hop Enquirer Magazine | Follow us @hiphopenquirer
Comments
comments
Category: Interviews, Latest Hip Hop News, Media Gallery