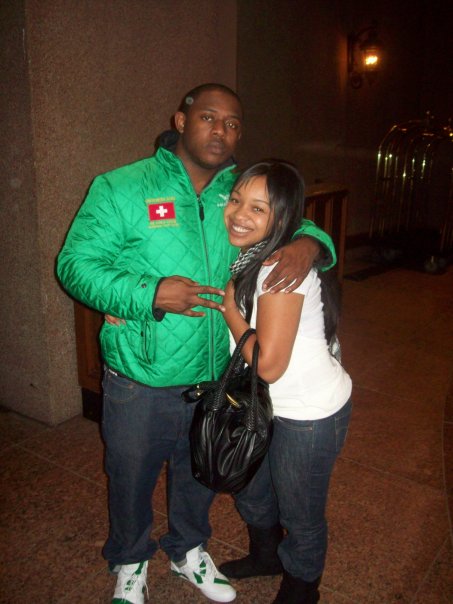 President and CEO of Young Money Records, Mack Maine, seems to be having a bit of baby mama drama as a woman who claims to have a 7 year old son, by the music mogul is coming out saying that Mack Maine not only neglects his son emotionally, but also does not pay child support! The woman released this letter saying:
I am simply fed up with my sons father Mack Maine ( Jermaine). I am sure you know he is the President and CEO of Young Money Records. I filed child support due to the fact that he refuses to offer any type of financial support to me and my son. He at one point was giving us only $500 a month! He claims he's broke and cannot afford to pay more. He also says that Wayne has him working so much that he cannot even spend time with his 7 year old son. He has also admitted to being a dead bead in one of his songs "Ride with the mack". He is very aware of what he is doing and the straw that broke the camels back was when he refused to send money for our son's Christmas presents this year.

I am a single mother who is currently unemployed. I dropped out of college seven years ago to have our son and now that he is older I am trying to pursue my bachelors degree. I am a full time student. I cannot work fulltime and he knows this. He calls me a broke b-tch. He says I beg him for money too much. He has threatened me in text messages. sending me several messages calling me a leech telling me I cannot afford a slice of pizza. He also threatened to seek full custody of my son and doesnt even see him.

The child support papers claim that he makes $100,000 a month or more according to payroll. I havent came forward in all this time because he says he will step up but he doesnt and continues to add insult to injury by name calling and neglecting to fufill his duties as a father. I want to be the first to report it because there are rumors going around in the industry and I just want the truth to be known.
According to NecoleBitchie, Mack Maine's reps have responded to the accusations by saying that Mack Maine doesn't even know the woman, stating:
The article are spouts of women not showcasing any proof to what she's alleging. Mack is a family oriented individual and wouldn't ever walk out of his child's life. He doesn't have a relationship or child with this person.
Follow us on Twitter: @HipHopEnqMag
Comments
comments
Category: Latest Hip Hop News, Talk of the Town