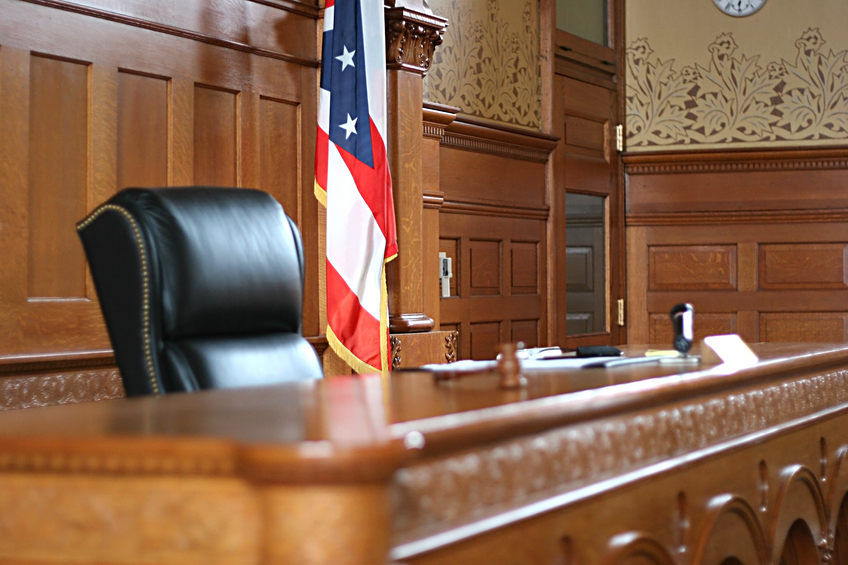 46-year old Stephen Paul Thomas and his ride-or-die chick, Patricia Denese Anderson, 51 have finally had the rug snatched from under there 10 year long tax evasion scheme. The couple was recently sentenced to serve over four years prison each, after filing fake tax returns for almost a decade in order to get bigger refund checks.
According to U.S. Attorney Sally Quillian Yates of North Georgia, the couple had received hundreds of thousands of dollars from the scheme, saying:
For over a decade, Thomas and Anderson waged a campaign of obstruction against the IRS, culminating in filing false tax returns claiming hundreds of thousands of dollars in false refunds… They cheated not only the government, but their fellow taxpayers.  
Thomas and Anderson owned an outdoor yard furnishing company when they stopped filing tax returns with the IRS in the 90's. As business owners, they hired the American Rights Litigators, a company whose sole purpose was to sell and promote tax defiance schemes. After the company shut down, the couple continued to dodge the IRS by sending threatening messages on their own behalf. The couple claimed that they were American citizens, and that paying income taxes was a voluntary procedure.
After 10 years of not filing taxes, they finally filed fake tax returns in 2009 and received over $420,000 in tax return money. The couple even went as far as to give the IRS a fake bond for $100 billion for any debts that they owned the government.
The couple was finally investigated by the IRS and recently went through a 6-day trial where Thomas was sentenced to five years in federal prison and a $10,000 fine, while Anderson received a shorter sentence of four years and three months with a $10,000 fine.
Follow us on Twitter: @HipHopEnquirer
Comments
comments
Category: Breaking News, Crime Stories, Latest Hip Hop News, Media Gallery