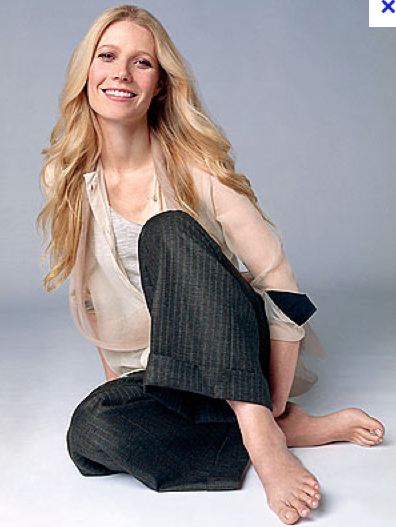 Gwyneth Paltrow has started some controversy with her use of the N-word in reference to a Jay-Z and Kanye West "Niggas in Paris. Jay-Z and Kanye are currently in the European leg of their Watch the Throne tour and had a date in France that Paltrow attended. During the concert she tweeted "Ni**as in Paris for real!" and has ignited a split within the black community. Although Paltrow is white and she used the word niggas, there are a few factors to be considered;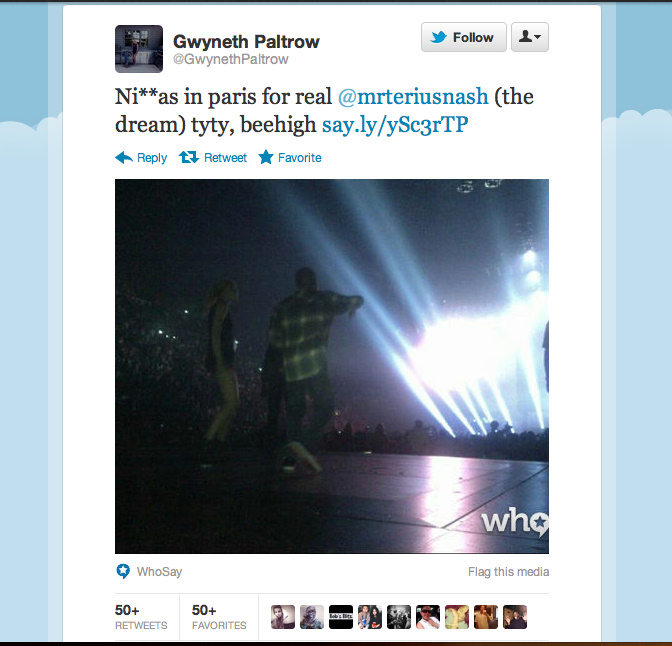 First, the title of the song is "Ni**as in Paris." Is it really that offensive if it is the name of the song? Secondly, they were in Paris. The use of the "N" word in hip hop is as common as apple pie with rappers so why should anyone else be censored using the word especially when it is associated with a song?
Are we becoming that hyper sensitive at the fact that people are now singing along to words in songs?
It is also a well known fact that rappers usually tell their audience it doesn't matter who they are or what color their skin is. They just have to rap along to every song with temporary permission to use the N-word (if they aren't black).
[kkytv id="FfM_wS7qYfY"]
Russel Simmons has voiced his support for Gwyneth and stated via GlobalGrind "I know her intentions were not to be offensive… she was just proud of her friend Jay-Z." The-Dream has also stepped forward and claimed that he put out the tweet. After the incident The-Dream tweeted "Fyi Sorry for the confusion I typed Ni**as in Paris for real from Gwyneth's phone, my bad we were lit."  Although Paltrow has support from Simmons and The-Dream, some stars are still a bit miffed including Whoopi Goldberg who stated on The View that the words "for real" is what made the tweet offensive.
What do you think about Gwyneth's use of the word? Was it in bad taste and offensive or was it a simple misunderstanding? Why does a song with such an offensive title receive so much support from non people of color?
Follow us on Twitter @HipHopEnqMag
Comments
comments
Category: Latest Hip Hop News, Media Gallery, Talk of the Town