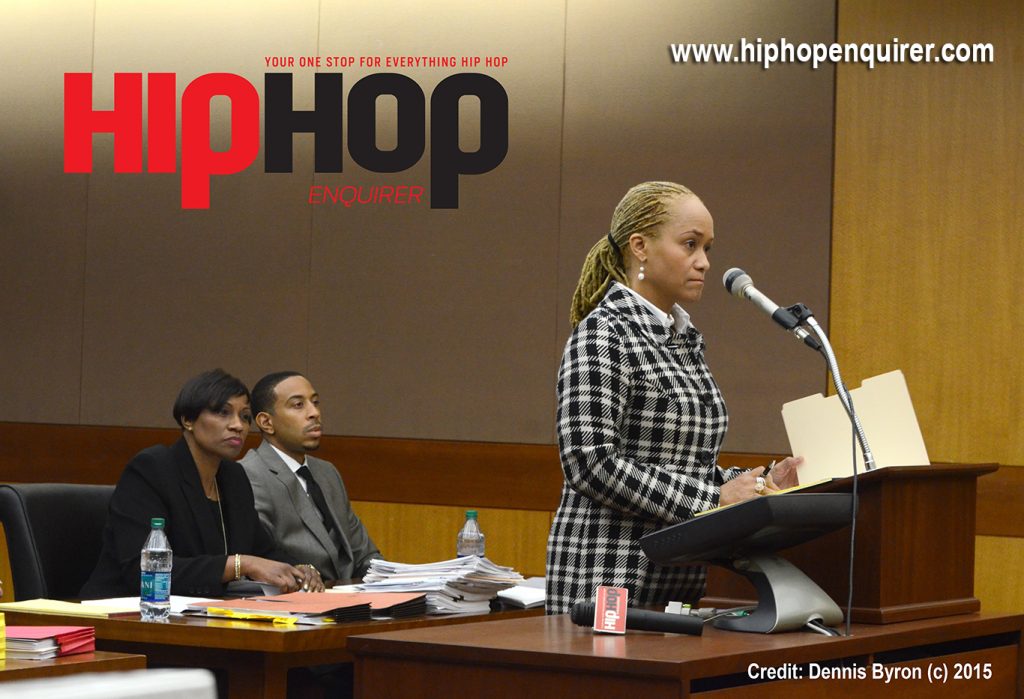 Update: Within the past hour, Fulton County Superior court Judge Dorothy Downs has awarded rap star Christopher "Ludacris" Bridges with physical custody of his daughter Cai Bella Bridges. The court has also decided that both parents will retain joint custody of Cai Bella citing that it would be in the best interest of the child. In rendering her decision, Judge Downs pointed out that the rapper has proven to be a better parent as shown by how he has jointly raised his other daughter Karma Bridges with former Assistant Fulton County prosecutor Christine White.
On day one of the trial the rapper along with legal team consisting of over six attorneys headed by famed family law attorney John Mayoue. There was powerful evidence presented during the trial that would have made it very difficult for the outcome to be any different according to reporter Dennis Byron.
Luda baby's mother, Tamika Fuller, testified in court yesterday that the rapper's fight for full custody is absolutely ridiculous because the rapper desperately wanted her to have an abortion, so bad that he even bribed her with $10,000 and a house.
Fuller said that when she told the rapper about her pregnancy, he cried saying that her having the baby would ruin his life.
Fuller also has accused the rapper of hastily marrying his girlfriend, Eudoxie Agnan, in an attempt to prove that he is able to provide a more stable home for their daughter.
We will be releasing exclusive video footage tomorrow of what really went on in the trial of Bridges v. Fuller.
Follow us on Twitter @Hiphopenquirer
Comments
comments
Category: Breaking News, Latest Hip Hop News